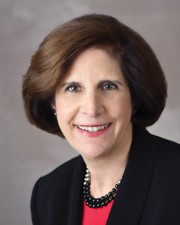 As we are about to turn the page into a new decade, the 2020's, it seems like a good time to look both back and ahead at what is being done to combat climate change. During 2019, we saw increased tidal flooding, record heat, and cities like Venice experiencing the highest floods in 50 years, putting priceless relics at risk. We know that some nations, states, and cities are forging ahead with important policy programs and laws curbing carbon emissions, promoting alternative energy sources, providing tax incentives, and enacting new requirements. And we have recently seen "young people" rally and express that this is the greatest challenge of the future.
Whether we like it or not, the polar ice caps are melting, the oceans are rising, and cities like Boston are experiencing more threatening storms that promise to challenge many neighborhoods that are both precious and the engines of our economy. We saw it in New Orleans and along the New York and New Jersey coastline during Hurricane Sandy, and in the California wildfires.
Recent studies, including one issued by Climate Central, an independent organization of scientists and journalists, reported that those imperiled by rising ocean waters have been underestimated, with perhaps three times as many million people around the globe at risk. The upcoming United Nations Climate Change Conference will be the 25th session of the Conference of the Parties (COP 25) which will be held this month in Madrid, Spain, will focus on further ways to implement the guidelines of the Paris Agreement and COP 24.
Let's not wait until we see more flooding along our waterfronts and elsewhere to do something.
Susan Bernstein is an attorney at law, Needham, Mass.
For more than 10 years, it has been my privilege to write a column in the NEREJ. Starting with the "Green Buildings" section, at a time that it seemed like the "new frontier," writing about new regulations, legal decisions and governmental policies and actions. As I submit this final article, I am grateful for the opportunity and wish you all well.