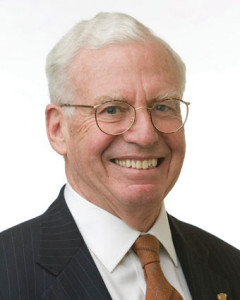 David Kirk, Kirk & Co.
Markets show mixed performance. As securities markets bounce back somewhat, reacting to corporate earnings and global stabilization, rates of increasing monthly national employment gains slipped to 140,000 in September, and gains for the previous two months were revised downward for August and for September. Declines in job gains follow adjustments in energy markets and tourism and exports impacted by a strong dollar. Some just thought previous monthly average in excess of 200,000 jobs per month was unsustainable for many reasons. Anecdotal indications of marginal economic erosion from global woes will make the FED decision on rates and data analyses more complicated than anticipated just days ago before the market turmoil and rebound. Everyone is sitting at this table and the volatility is painful.
Local economic activity is persistently moderate (MassBenchmarks has described activity as robust expansion); and the local economy has paced or marginally outperformed the national trends in unemployment. Massachusetts' August unemployment seasonally adjusted rate was 4.7% versus national rate for August of 5.1%. The September slippage in monthly job gains for the nation moved a few to ponder downturn. Global economic activity is likely impacting domestic growth. Indeed, the global economic context was comprehensively summarized by Sara Johnson IHS Economics at a local real estate panel, "What's Next: 2016." Johnson commented on economic growth in a variety of global subsets and recent historic trends in pricing in commodities among other sectors. The risks for deeper domestic downturn rest in the global economy and the global economy has several local economies showing weakness. Johnson's commentary was extremely helpful in establishing current context and highlighting global trends that impact both the national and local commercial real estate markets.
The Appraisal Institute and the Commercial Brokers Association sponsored "What's Next: 2016" on Wednesday October 7, which highlighted current activity in the commercial real estate capital and investor markets. Following Sara Johnson, several local professionals reported on trends and transactions in financing and investment in the local markets. Transactions are setting individual and aggregation records; and 2015 is expected to surpass 2014 which was a very good year for real estate capital deployment in the greater Boston area. Expansion into tertiary markets and new construction and value-add projects has occurred, no longer just projected. Local commercial real estate markets in the greater Boston area are buoyant amid new deliveries in multifamily and availability of capital for new construction and repositioning of all types of property. Exceptions continue to be speculative commercial construction.
What is next is more of the same. Most commentary includes continued domestic economic moderation, cautious optimism for global stabilization and more of 2015 for 2016 for commercial real estate. FED rate action will cause a pause. Global debt markets are already showing some cautionary activity; and domestic debt markets are similarly showing preparatory activity. Commercial real estate will continue to benefit from moderation.
David Kirk, CRE, MAI, FRICS, is principal and founder of Kirk & Company, Real Estate Counselors, Boston.