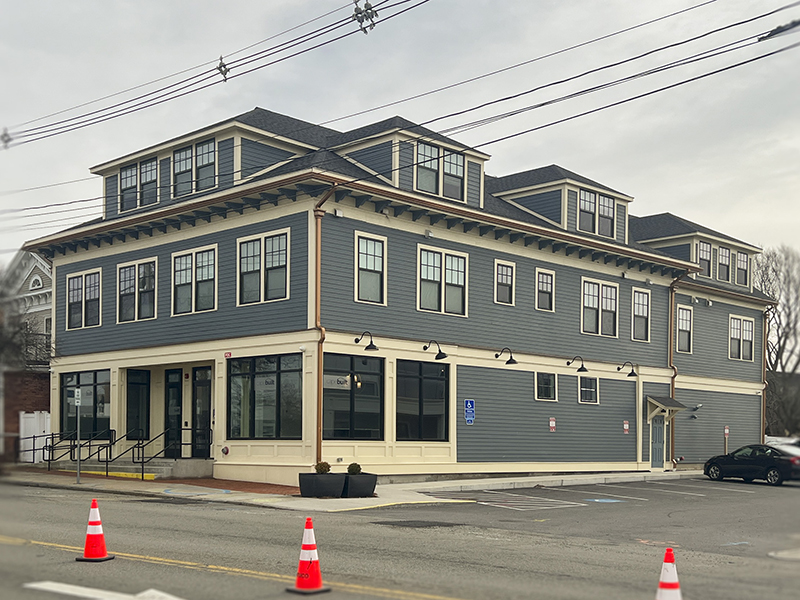 Hyannis, MA Kevin Pepe, owner and managing director of Commercial Realty Advisors, Inc., has listed and leased 2,041 s/f of office/retail space located at 255 Main St. The agreement closed on April 13th. The new tenant is The Cordial Eye Gallery and Artist Space.
During the early 1900s, the Hyannis Board of Trade used to occupy 255 Main St. and its occupants played a vital part in the development of modern-day Hyannis. In recent years, CapeBuilt undertook comprehensive renovations to restore the building's previous grandeur and provide a fresh set of occupants with an opportunity to shape the future of Cape Cod.
While the second and third floors host residential apartments, the first floor was redesigned as an open retail space with a stunning window line to maximize natural light, ADA bathrooms, a granite countertop workstation, and even a brand new kitchen.
The new tenant, The Cordial Eye, is a local nonprofit organization. Artist and educator, Anastaci Pacella founded the Cordial Eye in 2019 and is currently co-executive director alongside Mary George, also an artist and music educator.