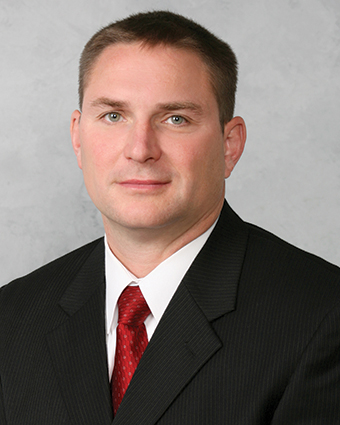 Steven King, Quonset Development Corp.
The Quonset Development Corporation (QDC) and J. Goodison Company recently announced a major expansion for their full service marine company's operations at Quonset Business Park.  The expansion will include the addition of an 820-metric-ton mobile boat hoist at a new ship repair facility on roughly six acres in the southeast of the Business Park.  Once delivered in the spring of 2016, the "Marine Travelift 820 C" will be the largest lift in the Northeast. 
"This development is another sign that Rhode Island is making a comeback," said Governor Gina Raimondo.   "The federal and QDC resources resulting in J. Goodison's investments show that our state can help companies succeed here and bring more jobs to the Ocean State. More and more businesses are realizing that they can make it in Rhode Island."
Quonset Business Park is already one of the premiere business parks in New England and one of the largest in the Northeast.  It is a main driver of economic growth and job creation in Rhode Island.  The Park is home to more than 200 companies, employing nearly 11,000 people in both full-time and part-time jobs in every sector of the economy. The Port of Davisville is consistently one of the Top Ten auto importers in North America. The Business Park has added more than 4,000 new jobs since 2005.
A major catalyst for the expanded shipyard was a $6 million grant from the U.S. Economic Development Administration (EDA), which was awarded in December, 2012 to help replace a damaged bulkhead.  The seawall had been built in 1941 and used throughout World War II, the Korean War, and the Vietnam War. The bulkhead deteriorated over time which was exacerbated by storm damage from Tropical Storm Irene in 2011. As part of the project, the Quonset Development Corporation contributed $1.5 million in matching funds at no cost to the taxpayers.  Construction of the new bulkhead is now more than 85% complete.
One of our key priorities at the QDC is to help our tenants grow so they can help move Rhode Island's economy forward and create more jobs. Through a joint effort by senator Jack Reed, senator Sheldon Whitehouse, congressman Jim Langevin, the U.S. E.D.A., and various state agencies we were able to improve a major piece of infrastructure at the Park.  This project not only preserved 80 skilled jobs in the marine trades industry but will also help create 30 to 50 additional skilled-labor jobs with J. Goodison's presence on a once vacant parcel.  This collaboration is a recipe for helping our tenants grow and bring more economic development and job growth to the state.
In addition to spearheading the bulkhead project, the QDC also demolished and cleared a derelict steam plant that was on site from when the land was part of the Naval Air Base.  The QDC worked hand in hand with the Rhode Island Airport Corporation, Federal Aviation Administration, Coastal Resources Management Council and Rhode Island Department of Environmental Management to ensure J. Goodison received the proper permitting for the new shipyard.
Stefan Pryor, Rhode Island's secretary of commerce and chair of the QDC's board of directors, praised the joint effort noting, "This expansion is a terrific testament to how collaboration among public agencies can lead to more private investment by Rhode Island companies.  The marine trade industry is a vital component of our state's economy and we thank Jack Goodison for helping to advance our economy through his drive, dedication, and determination."
The expansion comes at an exciting time for Quonset. Governor Raimondo announced in October that the Port of Davisville achieved its sixth consecutive record breaking year for automobiles imported by ship in 2015.   The port is now approaching 200,000 automobiles imported this year, already shattering last year's record of 178,215 units.  Recognized this year by the American Journal of Transportation as "the Biggest Small Port in the U.S.," the Port of Davisville accounted for more than half of the import vessel calls arriving in the Narragansett Bay in 2014, and has already broken its record for international vessels arriving in 2015.
Today, there are close to 200 companies at Quonset, nearly 11,000 people working in full and part-time jobs, and just over 265 acres left for development at the 3,200 acre business park.  We look forward to helping more of our tenant businesses grow so they can bring more economic and job growth to Rhode Island.
Steven King, PE, is the managing director of the Quonset Development Corp., North Kingstown.