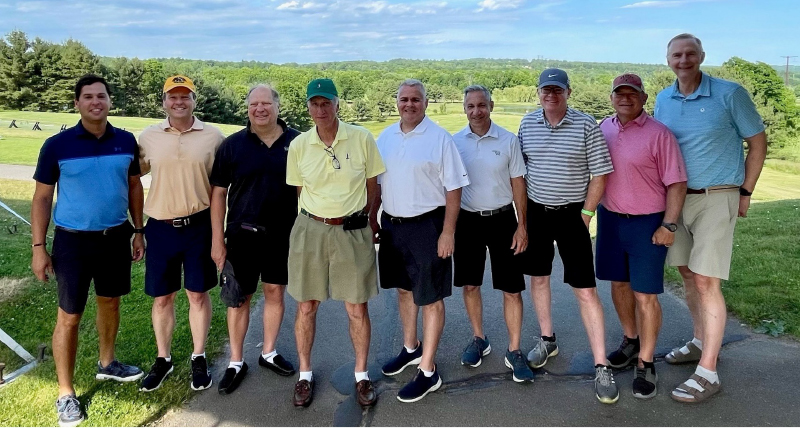 Middlefield, CT The Connecticut/Western Massachusetts Chapter of the Society of Industrial & Office Realtors held its annual member and sponsor appreciation golf tournament at Lyman Orchard's course.
Many thanks to John Jensen, SIOR for not only coordinating the event but also for ushering in beautiful weather for the day.
Congratulations to the winning team of Tom Pajolek, Vince Laurentino and Tom York; the long drive winner Ralph Richards, and the closest to the pin Tom York.
SIOR represents today's most knowledgeable, experienced, and successful commercial real estate brokerage specialists. The SIOR designation stands unchallenged for excellence in the performance of real estate services and is universally recognized as the prerequisite in the selection of a commercial real estate broker, agent, or consultant.
Please visit the chapter's website (www.siorct.com) to find additional information on the Connecticut/Western Mass. Chapter, Chapter members, and upcoming events.
Should you have questions or interest in the requirements and benefits of becoming an SIOR and joining the Connecticut/Western Massachusetts Chapter, please contact John Reed, SIOR at 860.987.4788.