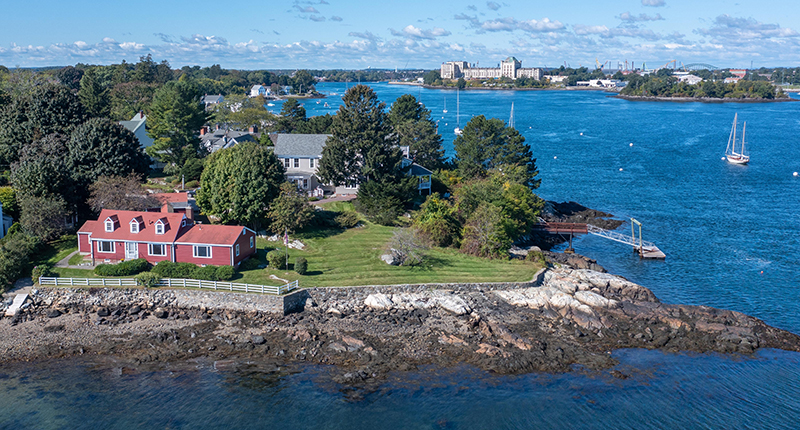 New Castle, NH Paul McInnis Auctioneer conducted an auction of a 2,400 s/f waterfront home that sold at auction for $5.67 million.
The auction of 24 Salamander Ln., was conducted on behalf of a family trust who wanted to have maximum exposure with open and transparent bidding.
Having never been listed for sale before this 3 bedroom, 2.5 bath property was new to the market.
Located on a private way on Salamander Point on New Castle Island the ½ acre lot features 250 feet of water frontage with views of Portsmouth Harbor and the Piscataqua River. The original home was built in 1669 with later additions.
The online-only auction drew 121 inquiries from 12 different states which resulted in 20 registered bidders that all delivered a $25,000 deposit to be able to bid.
The property was re-assessed in 2021 by the town for $3,300,100.
Bidding started at $1 million and after 42 bids the final bid was placed for $5.305 million plus the buyer's premium.
According to Justin Conway, CAI, director of auctions at Paul McInnis LLC, there were six bidders who bid over $3 million, four bid over $4 million, and three bid over the $5 million.
This sale was reported to be the highest price paid for a residential property in the New Hampshire Seacoast area in 2021.
Since 1976, Paul McInnis, LLC has sold thousands of real and personal property assets for clients throughout New England. The company holds real estate broker and auctioneer licenses in Maine, Massachusetts, New Hampshire, Vermont and Florida, with affiliates across the United States.