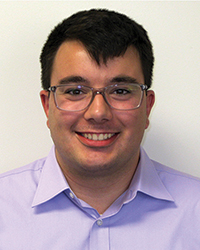 Portsmouth, NH Jason Cook, EIT has joined TFMoran, Inc. as a civil project engineer. Cook received his Bachelor of Science degree in Civil Engineering from Western New England University in Springfield, Mass., where he received an Excellence in Engineering Award in 2017. He is enrolled in the Master of Civil Engineering program.
Cook has his Engineer in Training certification in the state of Connecticut and is a member of the American Society for Civil Engineers.
His experience includes an internship in Technical Services for the Metropolitan District Commission in Hartford, where he worked on the expansion of water services beyond the Hartford area.
Cook is an Eagle Scout and has also volunteered to do missionary work for H.O.M.E. in Maine, Habitat for Humanity in West Virginia, and Y.S.O.P. in New York City.