Boston, MA The New England Chapter of CoreNet Global has named the 2018 winners of its annual Awards of Excellence. This year's honorees and projects represent the best of the region in commercial real estate leadership. Winners will be formally presented with their awards at the organization's annual Awards of Excellence Gala on October 24, 2018 at the Park Plaza Hotel.
Leadership Award Winners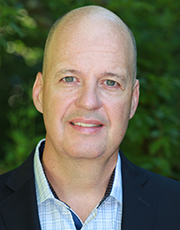 Global Corporate End User: Jonathan Proffitt, vice president, global workspace solutions, Kronos Inc.
Proffitt leads global workspace solutions for 5,400 "Kronites" around the world. Recognizing that the fast-paced growth of the workforce management and human capital management (HCM) cloud software leader would soon outgrow their corporate headquarters in Chelmsford, Mass., Proffitt and team recommended consolidating nearly 1,500 Kronites under one roof at the Cross Point towers in Lowell, creating Massachusetts' largest office lease in the last decade at 500,000 s/f. Led by Proffitt and his team, the move eliminated spatial inequity, boosted employee morale, and saved millions in future costs – all while creating a state-of-the-art corporate headquarters that is befitting of the company's award-winning corporate culture. He has helped facilitate many similar office moves for Kronos around the world and continues to oversee the company's 70 global offices.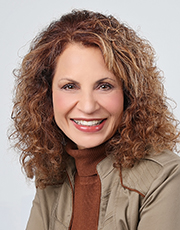 Americas Corporate End User: Diane Currier, senior director of building services, Oracle
In her 22 years with Oracle, Currier has seen the company's real estate portfolio expand to over 60 locations and more than 4.4 million s/f. Currier manages a team of 145 real estate and facilities professionals who support nearly 17,000 Oracle employees, bringing her signature enthusiasm and passion to every effort. In addition to her role at Oracle, Currier is extremely active in her professional and personal communities, currently serving as a member of CoreNet's sponsorship committee and on the board of BOMA, as well as remaining active after former board positions in the Burlington Area and Nashua chambers of commerce.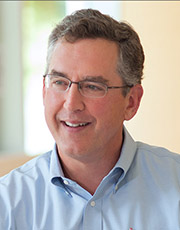 Americas Service Provider Leadership: Tom Fanning, principal and president, Northstar Project & Real Estate Services
Fanning has spent 30 years in developing and managing complex real estate projects, representing the institutional, residential, commercial, laboratory, and mission critical sectors. As a founder of Northstar, Fanning saw the power of dedicating a focused team to project management. His company has expanded every year since its inception, adding such clients as National Grid, Kronos, MITRE, and Hasbro.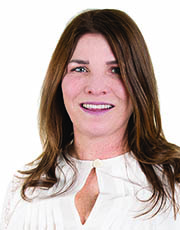 Volunteer Hall of Fame: Jacqueline Falla, director of client services, Elaine Construction Company
Falla is one of the most involved professionals in the city's commercial real estate industry. She is a dedicated member of CoreNet's communications and awards committees, has been a pivotal figure in managing a number of the organization's events, and was just this year appointed to the CoreNet board. Falla is also a mentor, enlisting several young professionals to join CoreNet committees and become more involved in the cause. She is a frequent guest lecturer, advisor, and speaker at CoreNet and other industry events and undoubtedly one of the faces of the industry.
Best Workplace Award Winners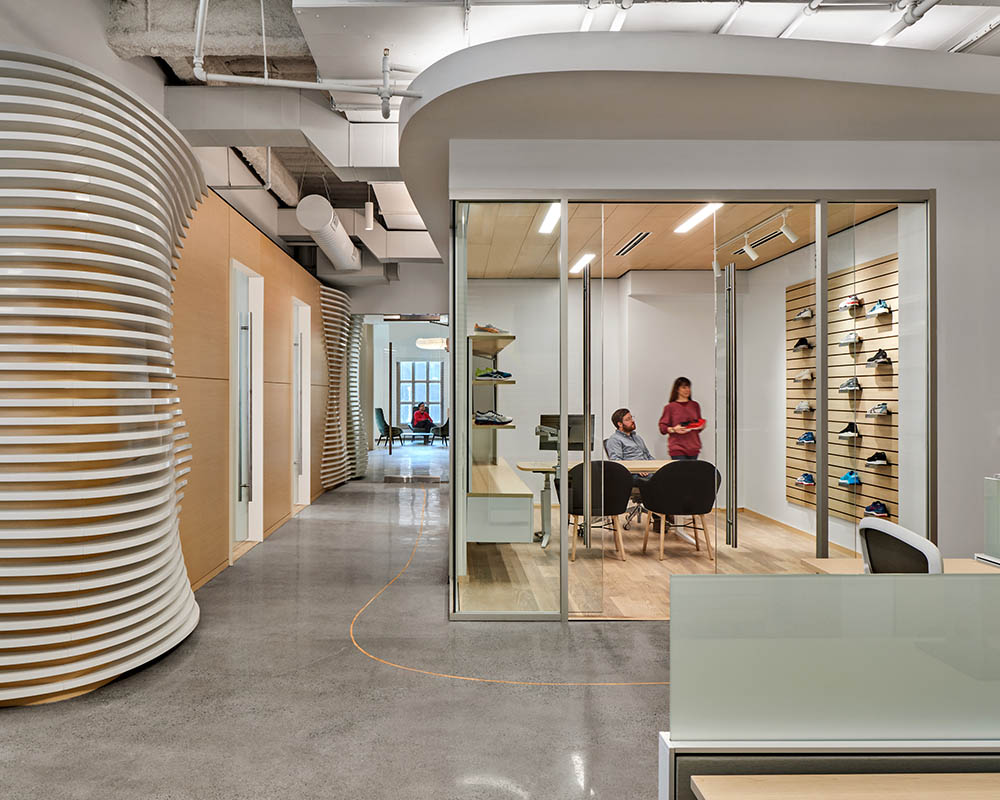 Small workplace: ASICS Creation Studio
Sports performance brand ASICS's new Creation Studio provides an efficient, high-performance workplace that doubles as a product showroom and recruiting tool. The 18,000 s/f, downtown headquarters spans five contiguous buildings combined into a single floor plate. IA Interior Architects designed the work areas in pinwheel formations to create organic collaboration paths for staff and centered the design aesthetic on the company's Japanese-inspired craftsmanship, simplicity, and attention to detail. Other office amenities include a café, wellness room, and whiskey bar.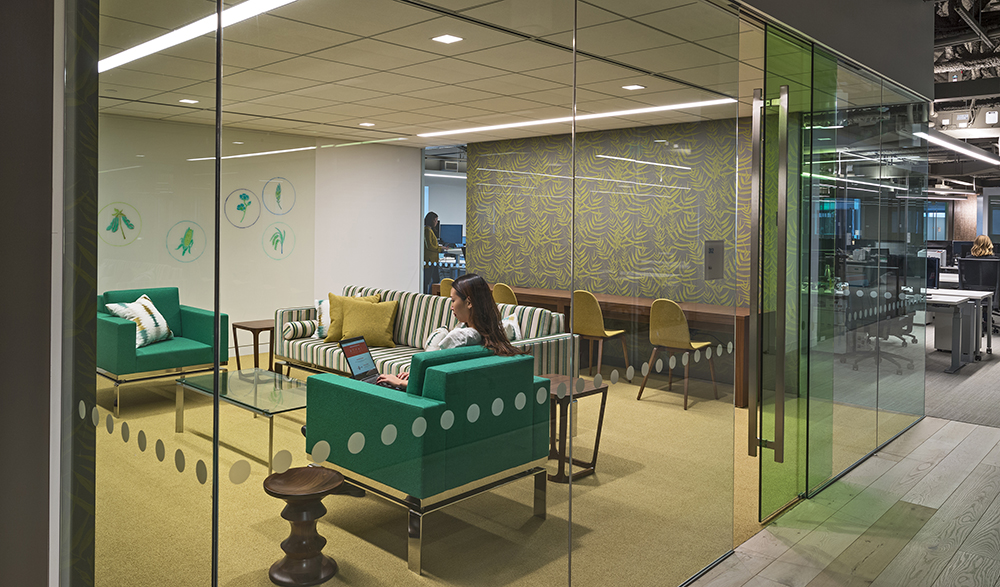 Medium workplace: Indigo Ag
Indigo Ag, an agricultural technology start-up, has grown exponentially since its founding in 2015, requiring the company to move from the CIC in Cambridge to 60,000 s/f of space, including office spaces, grow rooms and laboratories. Engaging employees in the design process, led by Perkins+Will, through mock-ups and virtual reality experimentation, the expanded space includes vibrant materials and finishes, artwork, and a natural feel that reflects the company's focus on farming. The offices also feature a large central gathering area where employees come together daily for lunch provided by Indigo Ag.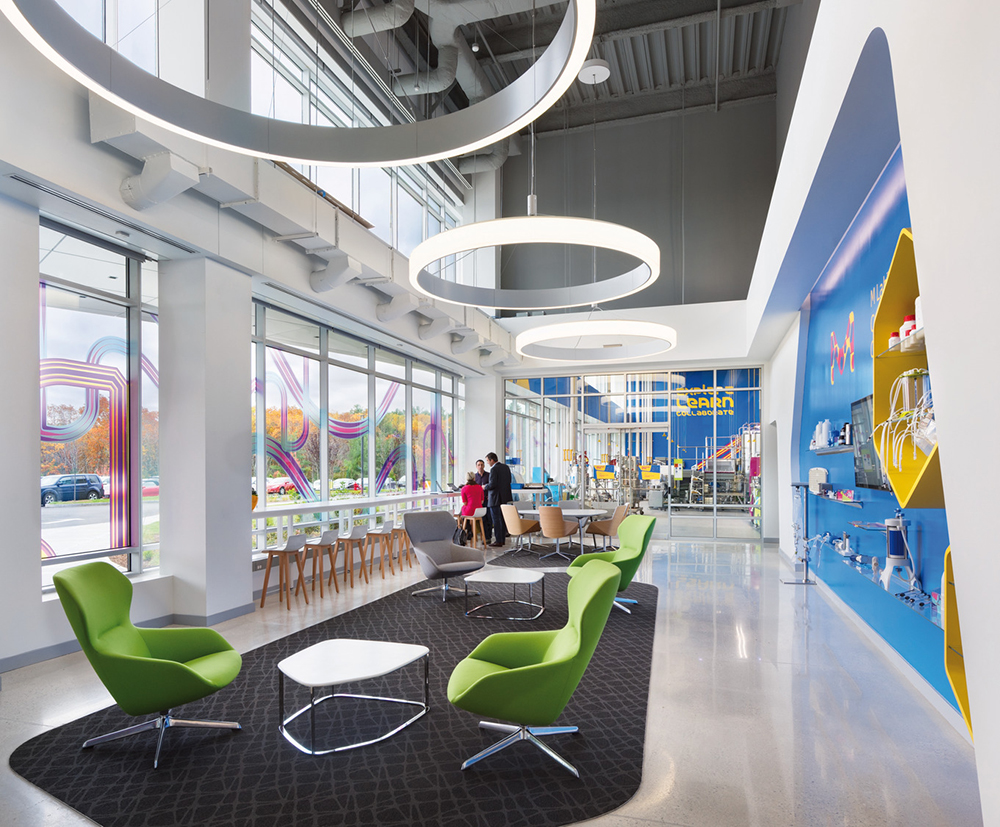 Large workplace: MilliporeSigma Life Science Center
As part of its master plan to create centers of excellence around the world, MilliporeSigma developed its new $115 million, 280,000 s/f Life Science Center – Burlington to bring together 900 employees from five locations and various functions into one central Burlington location. The campus maximizes lab-to-office transparency in a flexible, open-office floor plan. The complex also houses the company's innovative M Lab Collaboration Center, which allows customers to explore, learn, and work with the company's scientists to solve the toughest problems in life science. The campus also houses North America's first BioReliance End-to-End Biodevelopment Center, providing cell line development services, upstream and downstream process development, and non-GMP clinical production for drug manufacturers.
CoreNet Global is a non-profit association representing more than 10,000 executives in 50 countries with strategic responsibility for the real estate assets of large corporations. The organization's mission is to advance the practice of corporate real estate through professional development opportunities, publications, research, conferences, designations and networking in 47 local chapters and networking groups globally.