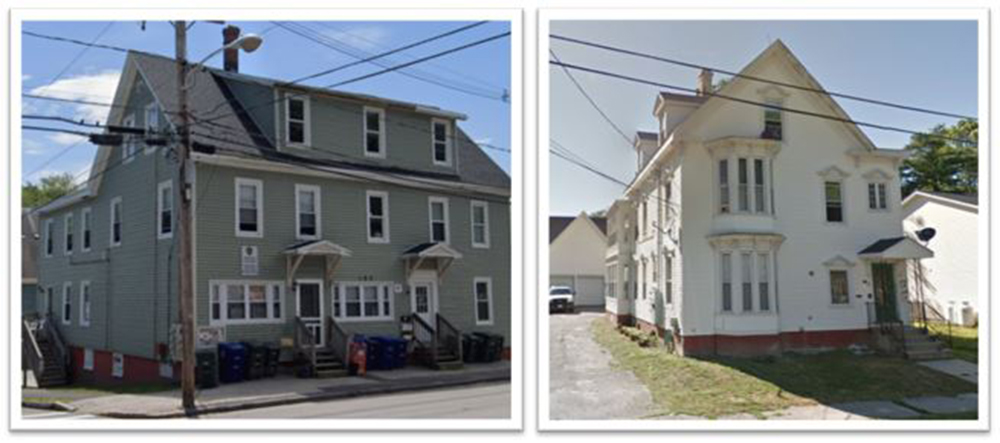 Westbrook, ME Fantini & Gorga has completed the debt placement of $955,000 for the refinancing of two multifamily properties. Derek Coulombe, senior managing director and Ryan Maddaluna, analyst, placed the financing on behalf of their client, who purchased the two properties as his first real estate investment over 15-years ago.
Coulombe said, "We are happy to have been able to introduce our client to a new lending relationship that offered a structure and rate to our client that he otherwise may have not been able to find."
The two properties total 13-units with one building containing nine-units, and the other four-units. Historically, the properties have maintained strong occupancy as they are well located a 20-minute drive to Portland's downtown amenities and job opportunities. In 2018, the owner recognized the potential that the one to three-bedroom units had, and invested in complete renovations of nearly all units allowing for increased rents that positioned these investments to perform at their highest potential to date. The renovations not only improved income but lead to an overall increase in property valuation which in turn gave the client the ability to take equity out of the properties when refinancing.
Coulombe said, "Before meeting our client he was searching for the best solution to refinance his existing mortgage and renovation funds that were both higher than current market rates. He was not offered any quotes that were suitable for his long-term plans with the properties. We were able to introduce our client to one of our lenders that provided him an impressive rate on both long-term debt and a line of credit."