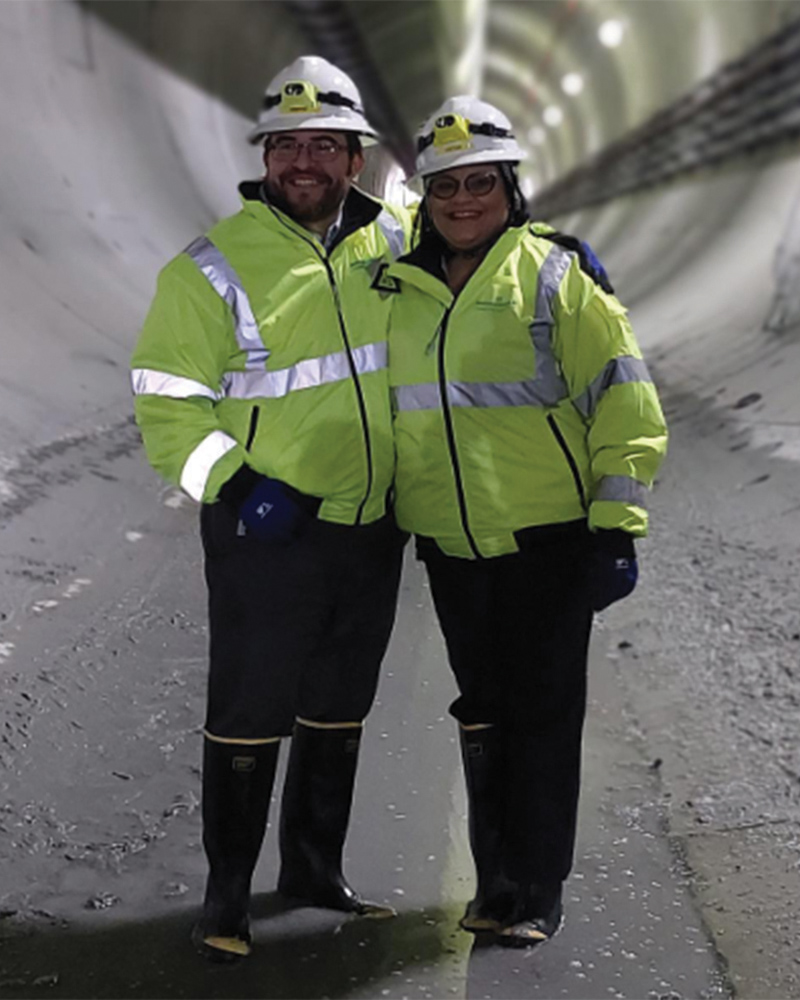 Pawtucket, RI Last month Ward 4 councilwoman Neicy Coderre, DPW director, Chris Crawley and Dylan Zelazo, director of administration, visited the Combined Sewer Overflow (CSO) storage facility phase III construction site, known as #RestoredWatersRI!
The group toured the site and went down into the tunnel shaft to see how Chloe the Clean Water Cruncher is making progress. Thank you Stantec and MWH for arranging a safe and informative tour for them!
The Grebien Administration supports Narragansett Bay Commission's goal for #cleanwater and better #stormwatermanagement!
Narragansett Bay Commission (NBC) has commissioned the third and final phase (phase IIIA) of Pawtucket CSO tunnel project. This phase of the program will be executed as a design-build project and is focused primarily on the Bucklin Point service area. Phase IIIA includes a 30 ft. (9.1 m) ID TBM tunnel, ancillary underground features (i.e. drop shafts, launch shaft, receiving shaft, tunnel pump station shaft, adit tunnels) to support the functionality of the tunnel to serve as a Combined Sewer Overflow (CSO) storage facility. The tunnel is designed to have sufficient volume to store all contributing overflows during a storm event up to the three-month storm for subsequent pump-out and treatment at the BPWWTF.