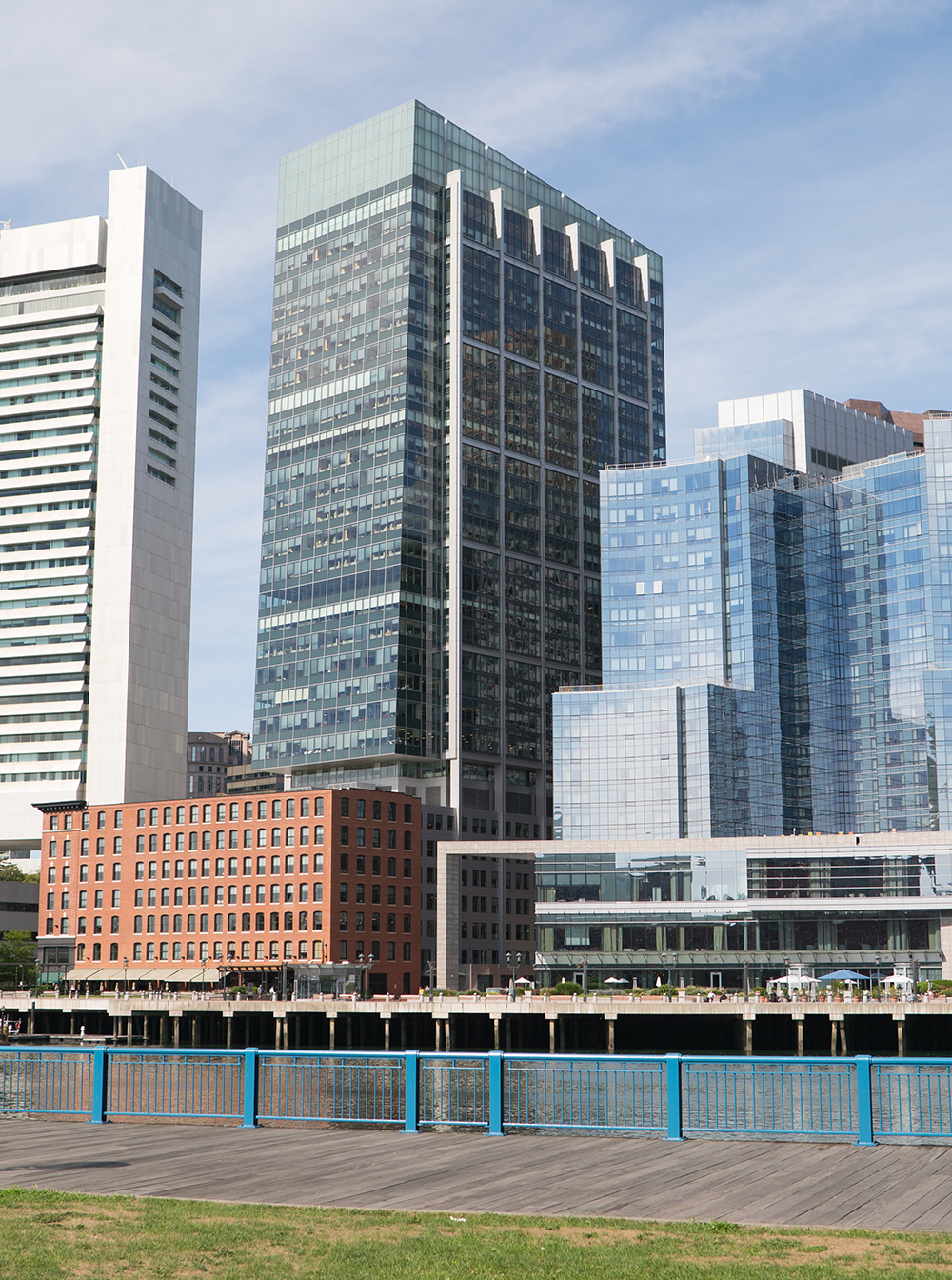 Boston, MA The local office of Cresa has chosen Atlantic Wharf, a mixed-use complex in the city's Waterfront District, for relocating their city office. Cresa will occupy 11,881 s/f on the 10th floor of the building located at 280 Congress St., after completion of an interior renovation expected by this summer. Currently located at 200 State St., Cresa's relocation to Atlantic Wharf moves the firm's office to a building at the water's edge of the expanding Fort Point Channel neighborhood.
"We enjoyed a great tenure at 200 State with numerous successes, and look forward to an exciting new chapter at Atlantic Wharf," said Joseph Sciolla, managing principal at Cresa. "Our upcoming relocation coincides with our firm advancing and entering a new phase, and presents a significant possibility to allow our physical space to reflect that evolution. In addition, the upcoming move brings us closer to a hub of development and energy at an amenity-rich building that offers the conveniences we sought for our employees and clients."
Framed by Boston Harbor and the Rose Kennedy Greenway, Atlantic Wharf is a mixed-use tower comprising residential, office, and retail spaces. The building offers shared meeting and event spaces, including a waterfront plaza with outside seating and a lobby with additional spaces for networking and collaborating. Other available conveniences include restaurants, public meeting spaces, and underground parking.
"Our relocation to Atlantic Wharf will bring us closer to Boston's bustling Innovation District and Fort Point Channel," said Adam Subber, managing principal at Cresa Boston. "In addition, we are excited by the chance to implement many of the design features our clients employ, such as accentuating the high ceilings and expansive glass, leveraging more collaborative options and enhancing gathering and meeting spaces. The existing office space boasts an open perimeter to welcome an abundance of natural light and offer spectacular views along with interior glass-fronted offices and conference rooms, allowing us to showcase the very assets we advise our clients on but in an environmentally responsible manner with minimal construction required."
Situated on the corner of Congress St. and Atlantic Ave., Atlantic Wharf offers convenient access to public transit and downtown as well as the recreational and cultural attractions of the Greenway. The LEED Platinum-certified building earned the distinction as one of the city's first sustainable high-rises when it was completed in 2011. Atlantic Wharf is owned by Boston Properties.
"We're thrilled to welcome Cresa Boston to Atlantic Wharf and are honored they selected Boston's first green skyscraper for their new home," said Bryan Koop, executive vice president, Boston region at Boston Properties. "Their focus on using Atlantic Wharf as a workshop to showcase and implement design innovations to their clients is a great fit for the building and the neighborhood."