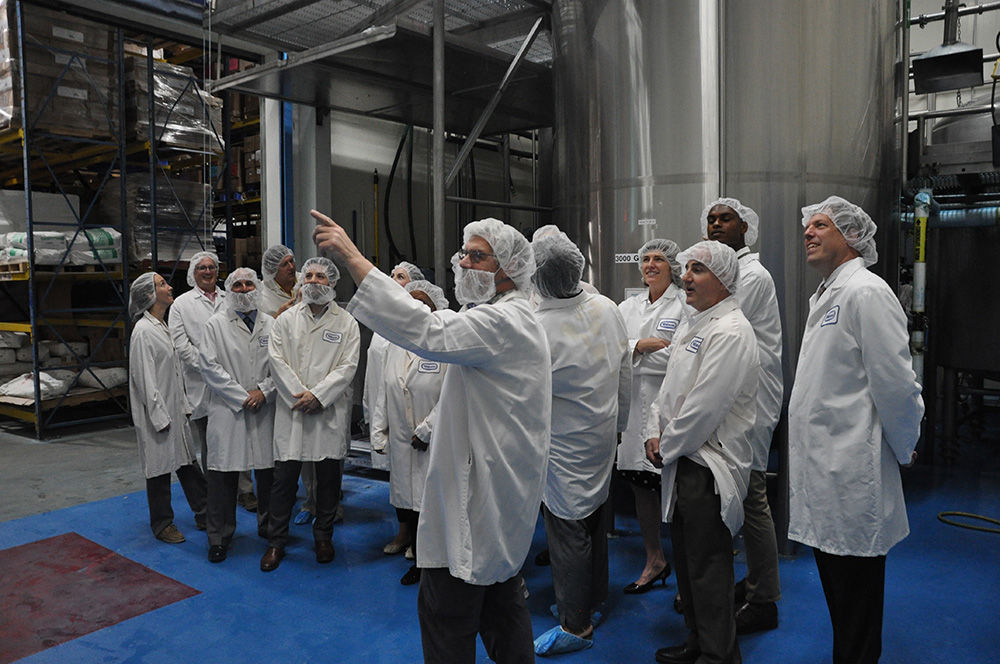 West Haven, CT Representatives from the Connecticut Energy Efficiency Board (EEB) attended a facility tour of Watson, Inc. on June 12. Vice president Gavin Watson presented various sustainability efforts and energy efficiency initiatives implemented at the West Haven/Orange facility, which produces ingredient systems and products for the food and supplement industries.
Watson explained that they were able to save about $182,000 in annual energy costs by working with United Illuminating (UI) to make energy updates to their facilities, including upgrading compressor systems and lighting. EEB tour participants saw the production process of many products but were able to realize firsthand how Watson, Inc. has taken sustainability beyond the scope of Connecticut's efficiency programs.
EEB is a group of advisors who use their expertise with energy issues to evaluate and advise the state's utility companies in developing and implementing comprehensive, cost-effective energy conservation plans that help Connecticut consumers reduce energy use in their homes and businesses.
Attendees of the tour included representatives from United Illuminating, Optimal Energy, the CT Department of Energy & Environmental Protection, Eversource, Acadia Center, CT Resource Conservation and Development, Energy Futures Group and CT Green Bank.