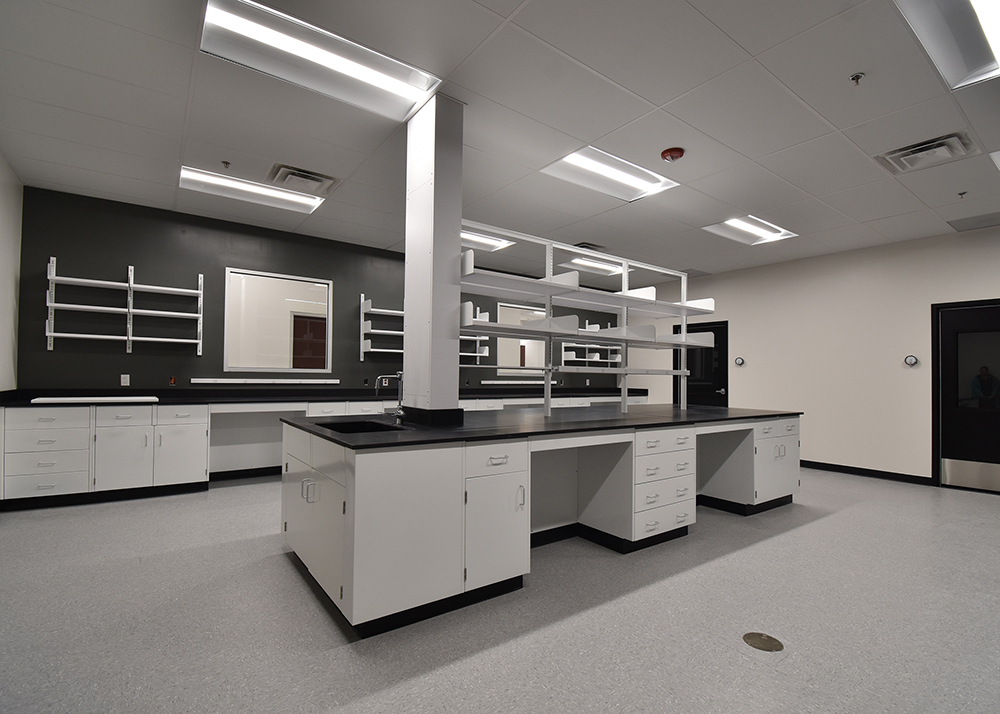 Woburn, MA Absorption Systems, a Pharmaron Company, has expanded its Massachusetts operation with a 24,000 s/f lease at 12 Cabot Rd. After outgrowing its previous local facility in Medford, Absorption Systems is gradually transitioning its workforce to the custom-built Cabot Rd. space. Teams at the new facility will provide preclinical research and testing services for regulatory agencies as well as pharmaceutical, biotech, and medical device companies.
"We are a fast-paced organization, and our growth is constant," said Patrick Dentinger, Absorption Systems' SVP and managing director. "Cummings was able to efficiently build and deliver a large, specialized facility that will accommodate our continued development."
Cummings Properties leasing officer Steve Cusano worked with Dentinger and Cresa principals John Coakley, Paul Delaney, and Simon Terry-Lloyd on the transaction. Cummings' in-house design and construction teams performed a custom lab, vivarium, and office buildout.
"With so little lab space available in greater Boston, many biotech firms have had to lease flex and office space that can then be converted to a lab," said Cusano. "In today's market especially, Cummings' ability to construct sophisticated labs in a timely, cost-effective manner makes it an attractive partner for life science companies."
Among Absorption Systems' new neighbors are biotech firms Azurity Pharmaceuticals, Amgen, SolidEnergy Systems, Bio2 Technologies, and MarvelBiome.
Located at the intersection of I-93 and I-95, 12 Cabot Rd. is also within easy walking distance of the newly redeveloped Woburn Village. This mixed-use site has an outdoor market feel similar to the 3rd Avenue complex in Burlington and MarketStreet in Lynnfield.