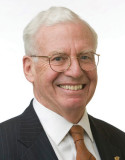 Stable and sustainable. Most of the nation is experiencing moderate economic growth according to the Federal Reserve's latest Beige Book, released May 31, which reports economic anecdotes from the 12 Federal Reserve Districts covering the regions of the nation. Most expect the Federal Reserve Bank through the Federal Open Markets Committee, its rate setting body, to raise the rates 0.25% once again at the upcoming June meeting. FED action on normalization of the FED balance sheet through sale of accumulated government securities is also being discussed, possibly instead of any rate action. Rates will move upward after the June FED meeting unless no action is taken. What happens to commercial real estate capitalization rates after June depends on the property and its submarket.
Capitalization rates are calculated by dividing the current net operating income by the property price. The result is used to characterize the property in terms of risk, liquidity, condition, income and potential, among other considerations, similar to the price earnings ratio (price divided by current earnings) of securities. This quick and dirty shorthand is full of problems, flaws and cover for the real downside and upside of any property. However, the cap rate measure and the related aggregations are widely used by the commercial real estate sector for efficient communication of market conditions and outlook. Because commercial real estate investments are often leveraged and often compared with alternative fixed rate investments, many intuitively feel that upward adjustments and movements in the capital markets will automatically or predictably put upward pressure on cap rates. Not so fast.
Many also state unequivocally that cap rates are not dependent on interest rates and related movements. Many feel very strongly that cap rates will remain stable through the upcoming FED rate bumps and rippling impact on other fixed rate investments. For the current outlook, the three traditional approaches to real property valuation offer support for stable cap rates through upcoming FED action. The cost approach estimates the value by calculating the current cost to replace the improvement, and construction costs have been increasing dramatically because of extraordinary escalation in construction materials. The value estimate by the cost approach is increasing dramatically as well, and net operating income is probably declining if not stable. Downward pressure on cap rates might well result from the cost approach. The sales comparison approach estimates value by comparing recent sales of comparable properties. Recent comparable sales already include current measures of risk, liquidity, condition, income and potential in the market place, and these characteristics are not likely to change with rate movements. Cap rates should remain stable by the sales approach. Finally, the income approach is based on current and prospective net operating income which are stable with upward outlook. Of course these three approaches must be reconciled.
The FED is tracking continued, if moderate, economic growth, employment expansion and positive inflation trends. Lots of data going both ways are logically reconciled to support FED's outlook. Commercial real estate is tracking positive as well. Mixed messages are appearing in a variety of real estate submarkets and anecdotal transactional data. Outlook for cap rates in the short term are stable for many properties in many submarkets. However, the shorthand measure results from changing capital market conditions.
David Kirk, CRE, MAI, FRICS, is principal and founder of Kirk & Company, Real Estate Counselors, Boston.