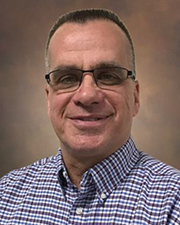 Weatogue, CT Vesta Corp., a real estate firm specializing in the redevelopment and management of multi-family affordable housing communities, has hired Robert Cuttle as vice president. In his new role, Cuttle will be responsible for property management operations of 47 properties and 8,000 units in the Northeast, Mid-Atlantic, Midwest and South-Central regions.
"We are excited welcome Bob to our leadership team," said president and CEO Arthur Greenblatt. "His expertise in operations will strengthen our property management division and support our continued growth at Vesta."
Cuttle is known for his hands-on approach to operational success and his commitment to employee development and support. He joins Vesta from Trinity Management LLC, most recently in the role of executive vice president. While there Cuttle was responsible for operational oversight of a portfolio of 7,800 affordable, market rate, and commercial units in the Northeast.
Since 2012, Vesta has more than doubled its size. Vesta's commitment to its core purpose of "providing residents a foundation for better futures" drives its growth and employees' satisfaction.
"I feel privileged to join the Vesta team," said Cuttle. "Vesta's core values and commitment to quality and service at all levels of the organization, from residents to partners to employees, is an incredible vision to be a part of."