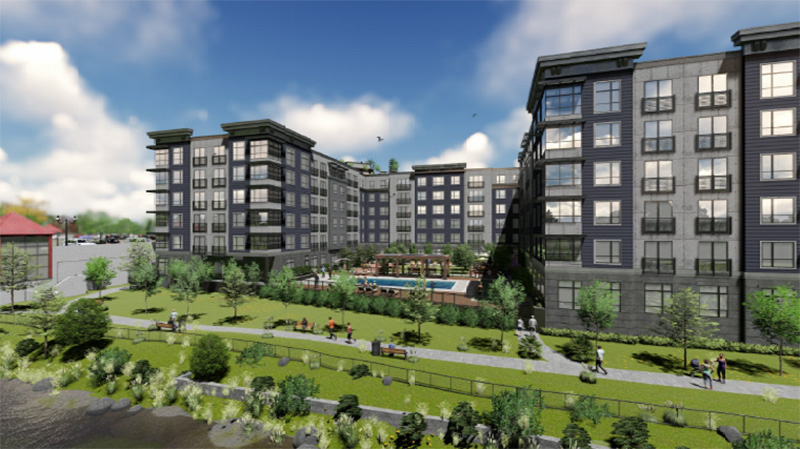 Bridgeport, CT The Dartmouth Company has completed the sale of 286 Canfield Ave., 872 Brewster St., 218 Alfred St., and 200 Princeton St., which was previously a Showcase Cinemas. The Dartmouth Company team led by David Smookler, Peter Considine, and Joe Mastromonaco exclusively represented the seller to close the transaction at a sale price of $7.75 million.
The seller, NAI Holdings Entertainment, LLC is an affiliate of National Amusements, Inc., which is a privately-owned theater and mass media holding company.
The buyers, Eastpointe, LLC and Spinnaker Development, plan to use the property to build a 300-unit multi-family residential development named Canfield Park at Fairfield Metro.