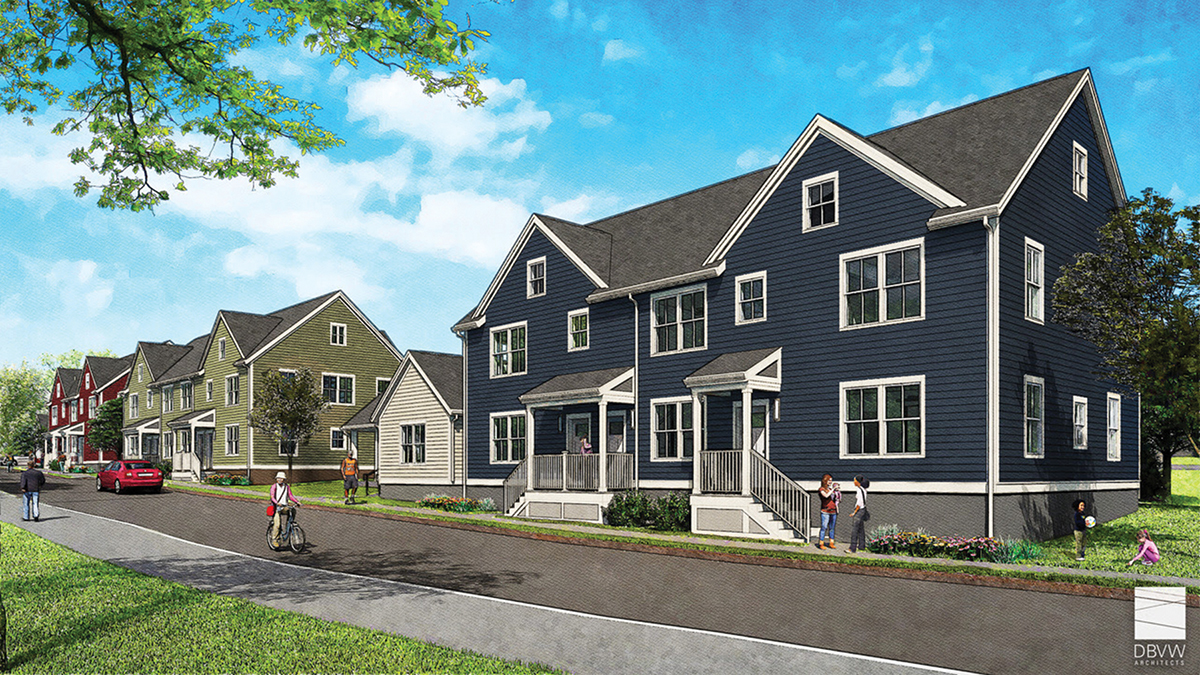 Providence, RI DBVW Architects is working closely with One Neighborhood Builders on the design of King Street Commons, a new residential and mixed-use development on two vacant lots in the Olneyville neighborhood.
On one site, 26 new townhouses will be constructed. The second will feature four residential units above a new 8,645 s/f daycare facility. The daycare, with three pre-kindergarten classrooms, two infant/toddler classrooms, and an outdoor playground area, will be operated by the Rhode Island-based non-profit, Children's Friend. The project's Low Income Housing Tax Credit application has been approved and construction will start in winter 2020 with a project completion date of summer 2021.
Additionally, funding has been secured to renovate Olneyville
REDUX, a project that DBVW and One Neighborhood Builders originally collaborated on in 2001. DBVW will return to this project to make necessary improvements to 32 homes.