Cohasset, MA Dellbrook|JKS broke ground on a 23-unit, luxury condominium development, with Cohasset Hospitality Partners (CHP) and Nelson architects, appropriately named The Harbor.
This project, located beside Cohasset Harbor's waterfront, is comprised of three structures each three stories tall, with parking garage spaces. Two out of three buildings, including the North and South building which total 48,000 s/f, will reside together at 124 Elm St., the site previously occupied by the Cohasset Harbor Inn. The third, West building which totals 32,000 s/f, will be constructed at 87 Elm St., across from its counterparts.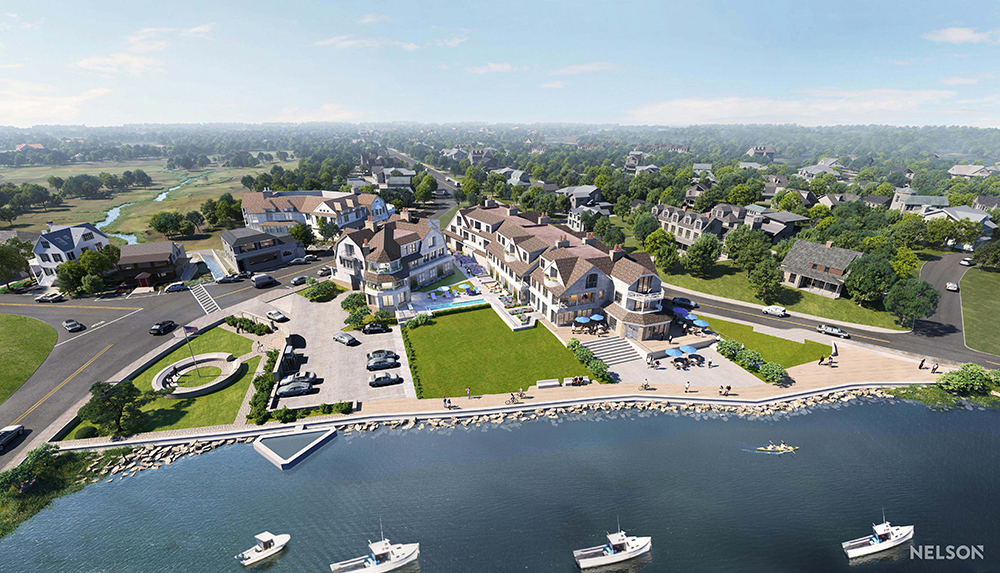 For residents of The Harbor, amenities such as outdoor gathering areas, a fitness center, a waterfront Club Room, and an outdoor pool with Cohasset Harbor views, will be available across the complex's grounds. Other members of the neighborhood will enjoy increased access to the harbor, as project plans include the creation of a 20,000 s/f public park and boardwalk along the water's edge. Additionally, in the North and West Buildings there is retail space allocated for future fit-out open to the public.
"The Harbor's construction will transform the functionality of the waterfront area for the Cohasset Community; as well as offering timeless, resort-style living to future residents," said Patrick Finn, Dellbrook|JKS project manager. "Building in a coastal environment presents unique challenges for construction, however we have a talented team that is excited to play a role in revitalizing the area and know this will be a successful project."