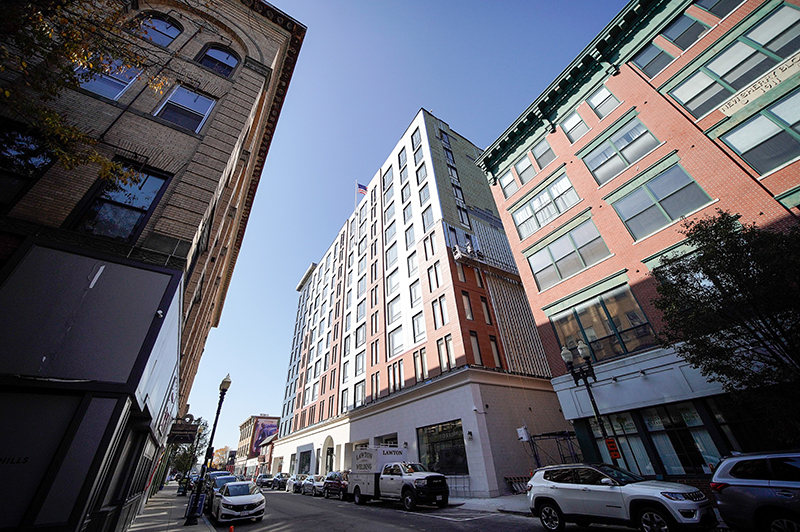 Lynn, MA New England construction management firm Dellbrook|JKS has nearly completed work at the 10-story high-rise Caldwell apartments at 34 Munroe St. Procopio Enterprises Inc. developed the luxury apartment complex and DMS Design LLC served as the architect.
An infinity system was used to panelize load-bearing metal stud framing for the structure and the building's façade is a combination of metal panel, precast stone, nichiha, storefront glass and unit windows.
The 250,000 s/f multifamily development includes 259 units with studio, one-bedroom, one-bedroom plus den, and two-bedroom options available. The Caldwell will also feature many high-end amenities including a rooftop swimming pool overlooking the Boston skyline, brew bar and clubroom, co-working space, fitness center, and lounge spaces.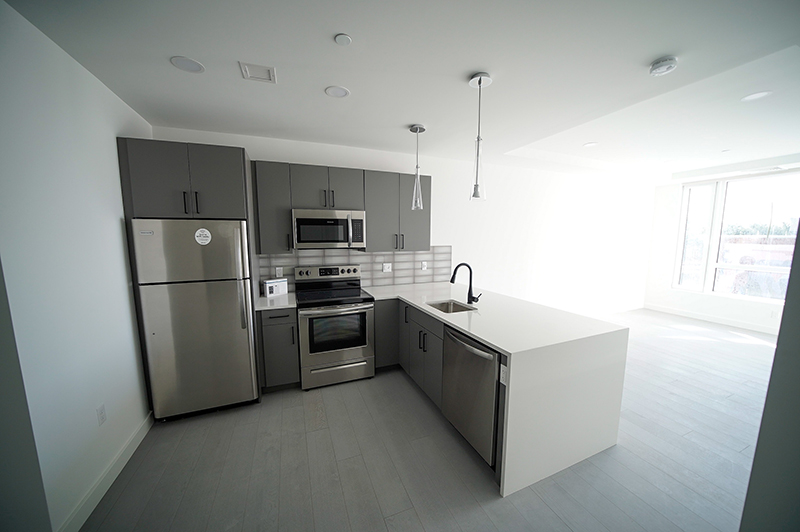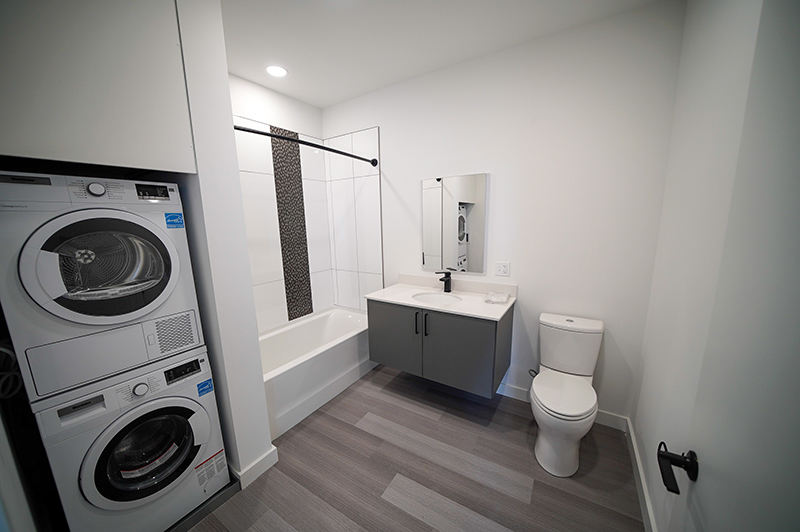 An emphasis on sustainability was also built into the Caldwell with an automated energy efficient "stacker" parking system, rooftop gardens, on-site solar power production, and LEED Platinum targeted status.
"The Caldwell project has been incredibly engaging," said Dellbrook|JKS project manager Tim Dann. "It allowed our office and onsite team to build on our previous experiences doing wood panel multi-family projects and was a great opportunity to collaborate with Procopio Enterprises and DMS Design."
The Caldwell is scheduled for completion at the end of November 2020.