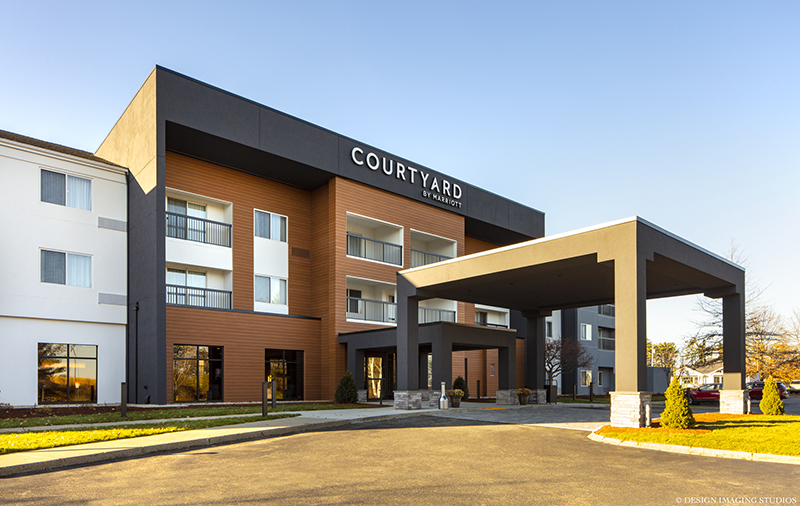 Raynham, MA DJSA Architects partnered with general contractor A.P. Whitaker to redesign and complete the construction for the new look of Marriott Courtyard on behalf of client Jiten Hotel Management.
The 120-room hotel located at the entrance of Raynham Woods Corporate Center, underwent a full exterior reimagine and renovation featuring Marriott's Gen2 Design. DJSA developed a new exterior design and color palette that were implemented along with the hotel's new logo to elevate its identity.
"This was an exciting project that allowed us to create a first-class design that would capitalize on the hotel's main and main location at Routes 24 and 44," said DJSA's president Dennis Swart. "A.P. Whitaker was a great construction partner and did an incredible job on the renovations."
"The DJSA team did a phenomenal job to create a fantastic new look for the hotel that is reflective our brand," said Jiten Patel, president of Jiten Hotel Management.
"The DJSA team kept always us in the loop and listened to our feedback throughout the design process. They worked seamlessly with the construction team for an easy transition, and we could not be happier with the end result."