FedEx Ground package and sorting facility - South Windsor, CT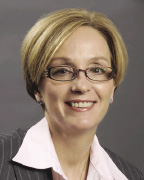 Laurie Ann Drinkwater, Marcus & Millichap Real Estate Investment Services
Seth Richard, Marcus & Millichap Real Estate Investment Services
Laurie Ann Drinkwater, CCIM, associate vice president investments and Seth Richard, director, national retail group of Marcus & Millichap Real Estate Investment Services, has completed the sale of a new FedEx Ground package and sorting facility for $32.2 million.
Drinkwater and Richard, secured the buyer of the brand new 224,061 s/f facility leased to
FedEx Ground Package Systems, Inc under a fifteen year NN lease. This deal was transacted on an all cash basis and closed within 21 days of contract.
"The property is centrally located ten miles from downtown Hartford, CT in close proximity to I-91and I-84 transportation arteries. This is an ideal location for FedEx operations ensuring long term tenancy and success" said Drinkwater.