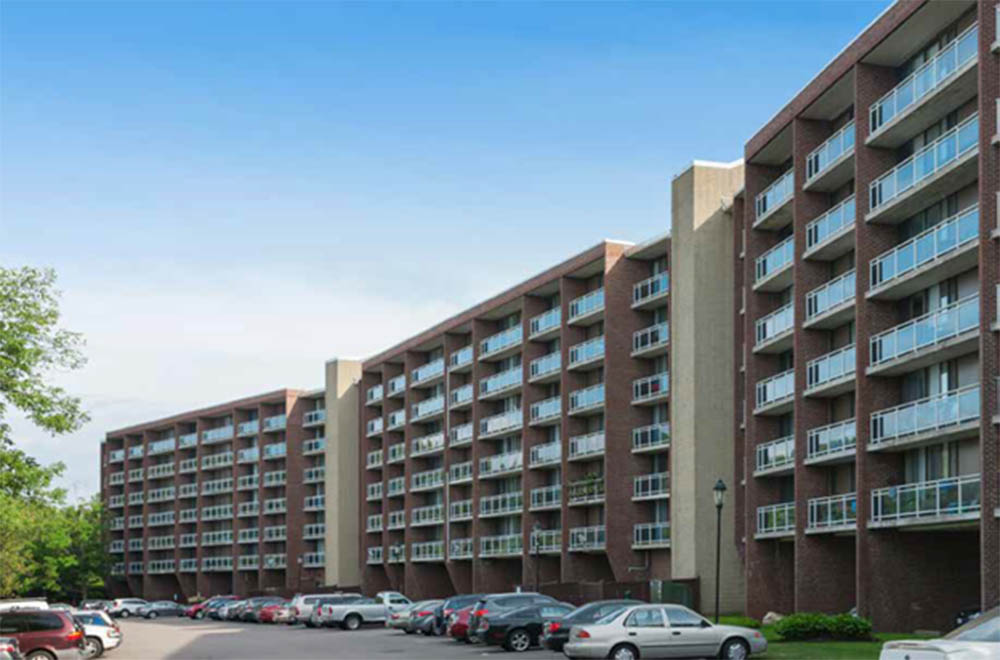 Framingham, MA DSF Group has acquired 1,020 unit Jefferson Hills Apartments located in the Metro West region of Greater Boston. According to public record the asset sold for $227 million by a Chicago-based real estate firm.
The property is situated on 27 acres and consists of four six-story apartment buildings and a clubhouse. The unit mix comprises 180 studios, 551 one-bedrooms and 289 two-bedrooms. Jefferson Hills is located on Rte. 9, an east-west thoroughfare that runs from downtown Boston to the western border of New York State. Additionally, the Mass. Pike (I-90) is accessible from the property. The location offers access to 58 million s/f of office space and 10 million s/f of retail within five miles of the property.
"This acquisition aligns perfectly with our strategy of purchasing well located work force housing to which we can add value," said Josh Solomon, DSF president. In the last year DSF has acquired $525.5 million in multifamily properties throughout N.E. "We look forward to adding Jefferson Hills to our Greater Boston portfolio," said Solomon.