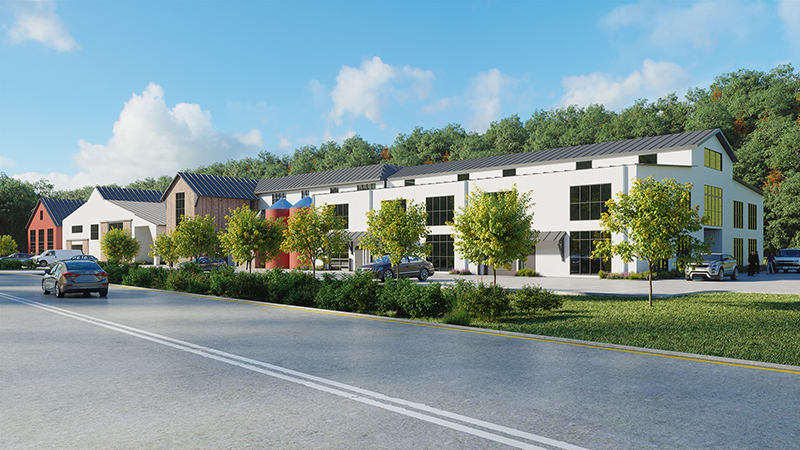 Redding, CT EagleBridge Capital has arranged construction/permanent mortgage financing in the amount of $22 milllion for a new self-storage facility property under construction.
The mortgage financing was arranged by EagleBridge senior director Brian Walsh who said that the loan was provided by a major national bank.
The self-storage facility shall contain 675 fully sprinklered, climate-controlled units ranging in size from 20 to 300 s/f plus several flex/industrial units. The facility will offer 24/7/365 key card security and gated access security. It will be managed by a major operator of self-storage facilities located throughout the United States.
The property is located on Ethan Allen Highway (Rte. 7) on an 8-acre site halfway between Norwalk and Danbury. Rte. 7 is a major commuter highway with a traffic count of over 25,000 vehicles per day and is within close proximity of Rte. I-95 and the Merritt Pkwy. The town is situated in Fairfield County, one of the 20 wealthiest counties in the United States.
EagleBridge Capital is a Boston-based mortgage banking firm with over 25 years' experience in arranging debt and equity financing as well as joint ventures for apartment, industrial, office, and R & D buildings, shopping centers, hotels, condominiums, net leased, self-storage, and mixed-use properties as well as special purpose buildings.