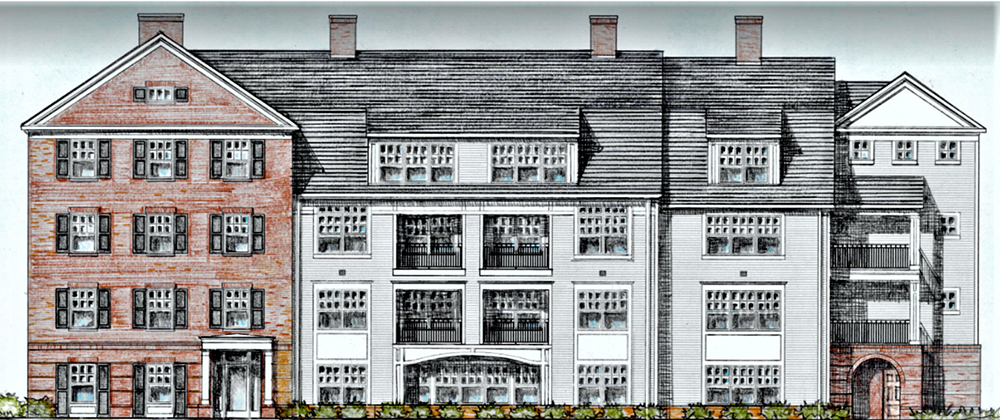 Bloomfield CT EagleBridge Capital, working exclusively on behalf of its client, has arranged construction/permanent mortgage financing in the amount of $6.25 million plus $1.6 million of additional financing for the Tellus at Bloomfield Town Center Apartments.
The financing was arranged by EagleBridge director Brian Walsh who stated that the construction/permanent mortgage was provided by a leading regional bank and the additional financing was provided by a specialty lender.
Tellus at Bloomfield Town Center is currently under construction. It is a four-story, 42,500 s/f, mid-rise multifamily building consisting of 42 apartment units on a 1.6 acre site. The building is Phase II of Bloomfield Town Center. Phase I is Heirloom Flats, a fully leased, 215 unit apartment complex.
The apartments offer premium contemporary finishes with kitchens featuring the latest Energy Star rated appliances including a gas range/oven, built in microwave vent/hood. dishwasher, stainless steel refrigerator, modern cabinetry with granite countertops, and ample storage space. There will be 30 one-bedroom units, six two-bedroom units and six studios.
Downtown Hartford is five miles away. The Cigna headquarters campus as well as a MetLife regional campus are also in town and less than two-miles distance from the Tellus apartments.
Also located nearby are Super Stop and Shop, CVS, Starbucks, two large shopping centers, restaurants, office, banks, as well as the Bloomfield town hall, library, and post office.
EagleBridge Capital is a Boston-based mortgage banking firm specializing in arranging debt and equity financing as well as joint ventures for apartment, industrial, office, and r & d buildings, shopping centers, hotels, condominiums and mixed-use properties as well as special purpose buildings.