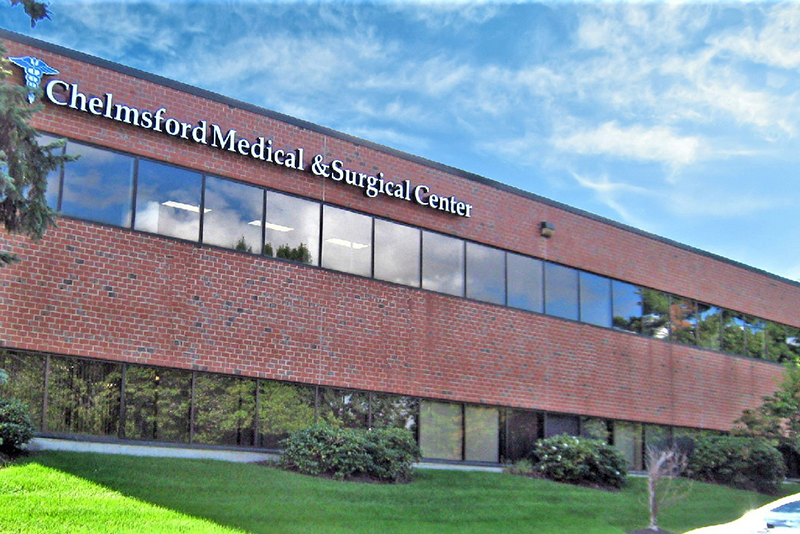 Chelmsford, MA EagleBridge Capital has arranged mortgage financing in the amount of $8.612 million for the Chelmsford Medical and Surgical Center on behalf of the Vazza Real Estate Group. The facility is located at 321 Billerica Rd.
The mortgage financing was arranged by EagleBridge principal Ted Sidel who stated that the loan was provided by a leading financial institution.
The Chelmsford Medical and Surgical Center is a two-story medical office building containing 72,050 s/f situated on 4.93 acres with parking for 245 vehicles. The building features a large glass atrium entry opening onto a two-story lobby. Tenants include AMD Global Telemedicine, the West Suburban Eye Surgery Center, Columbia Care, and OfficeLink.
The property is located on Billerica Rd. (Rte. 129) off Rte. 3, a major north-south highway, which connects to Rte. I-495 and the Lowell Connector about one mile to the north. It is situated in the Rte. 129 office park and industrial corridor. The immediate neighborhood is home to office parks, corporate facilities, and technology, software, and medical device related businesses.