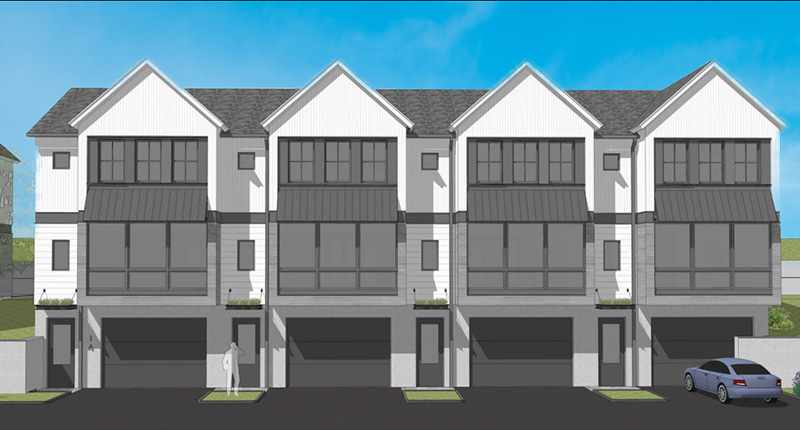 Westport, CT EagleBridge Capital, working exclusively on behalf of its client, has arranged construction/permanent mortgage financing in the amount of $7.8 million for 785 Post Rd. East.
The financing was arranged by EagleBridge director Brian Walsh, who stated that the construction/permanent mortgage was provided by a leading regional bank.
The property will be composed of 14 luxury apartments including eight townhouse units with garages underneath and six flat-style units. The complex will also include a 5,000 s/f freestanding retail/office building at the entrance to the property.
The apartments offer premium contemporary finishes and will feature Bosch stainless steel appliances, hardwood floors, custom millwork, and central air cooling and heating. There will be ten two-bedroom/two-bathroom units and four one-bedroom/one-bathroom units.
785 Post Rd. East is centrally situated on Rte. 1 in one of the most desirable residential, retail, and office locations in Fairfield County.