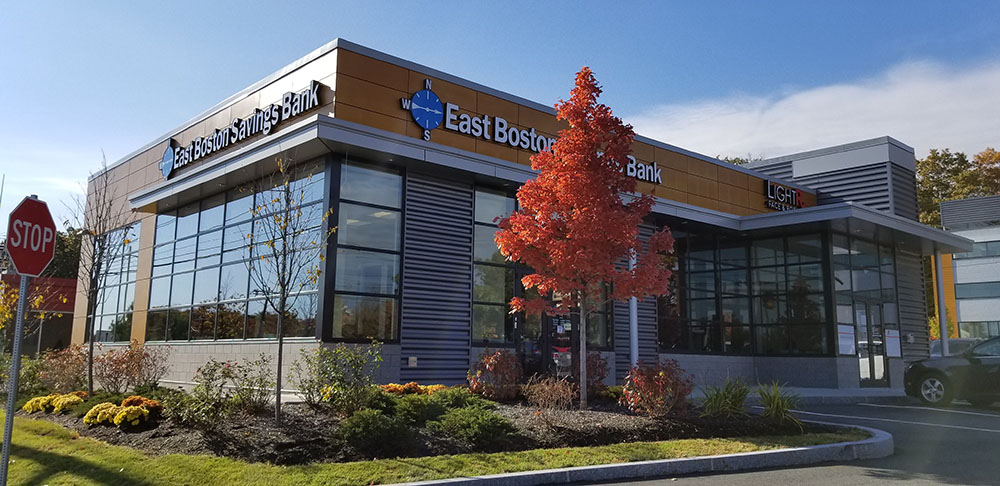 Burlington, MA East Boston Savings Bank (EBSB) has opened its 37th branch office in Burlington. The new branch is located at 50 Summit Dr. at the Middlesex Tpke. and Rte. 95/128 interchange. The 2,100 s/f office has been designed to take full advantage of the space. The branch includes a traditional teller line and offices to accommodate customer interaction and business transactions as well as a conference room.
Vice president, branch manager, Paul Saia and assistant manager, Ilva Velmishi is looking forward to introducing themselves and EBSB to the neighborhood. Also, EBSB residential and commercial loan officers are available to discuss financing options for both consumers and businesses. The new location marks a continuation of EBSB's expansion pattern along the Rte. 95 corridor.
East Boston Savings Bank operates 37 full-service branches in the greater Boston metropolitan area and offers a variety of deposit and loan products to individuals and businesses located in its primary market, which consists of Essex, Middlesex, Norfolk and Suffolk counties.