Georgetown, MA Eastern Mortgage Capital has provided $31.77 million in permanent financing on Longview at Georgetown, a 186-unit multifamily property.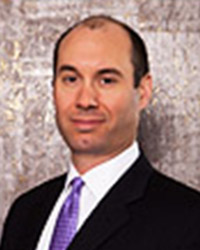 "We were delighted to be able to structure significant cash-out coupled with a 35-year fixed-rate for this asset, locking in today's very low rate for the future," said Peter Panagako, senior vice president of Eastern Mortgage Capital. "The FHA-insured financing provides a loan that amortizes fully over its 35-year term – so there's no interest rate risk, and no 'balloon risk,' ever. As with all of our loans, this is non-recourse and assumable, and has a prepayment structure that avoids yield maintenance or defeasance."
The loan also took advantage of the 223(f)'s "green" designation to materially lower the total cost of capital.
Eastern Mortgage Capital, which is based in Boston, obtained FHA mortgage insurance under the 223(f) program to deliver the 35-year fixed rate non-recourse financing.
Longview at Georgetown was constructed in 2002 and reflects the second Eastern Mortgage Capital transaction on the property.