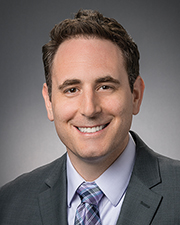 On Tuesday, January 29th at the Federal Reserve Boston, the Massachusetts and Rhode Island Chapter of the Appraisal Institute held the annual Economic Outlook and Real Estate Trends 2019 program. The four panelists were Aaron Jodka, director of research at Colliers International; Kerry Hawkins, senior director at HFF; Paul Natalizio, president of Cornerstone Realty Capital, and Anne Meczywor, 2019 president of the Massachusetts Association of Realtors. The overall sentiment of the speakers was positive and all agreed that Boston has a very diversified economy that is firing on all cylinders and the outlook for the commercial real estate market is positive. Special thanks is given to the chapter's sponsors, which include CBRE (Platinum Partner), Cushman & Wakefield (Silver Partner), Integra-Boston (Silver Partner), and Vision Government Solutions (Silver Partner). If you are interested in being a sponsor for the Chapter, please contact me or Lianne Andreucci.
Jodka noted that the Boston office rental rates are at an all-time high. The gap between rental rates in the Back Bay ($90 per s/f class A and $50 per s/f class B), Financial District ($70 per s/f class A and $48 per s/f class B), North Station ($70 per s/f class A and $40 per s/f class B), Seaport ($75 per s/f class A and $50 per s/f class B) and the Fenway ($70 per s/f class A and $45 per s/f class B) is the closest it's been.
Hawkins mentioned that commercial real estate investments continue to outperform traditional asset classes, such as stocks, bonds, and REITS. In fact, the average institutional investor allocates 10.5% of their funds to CRE, which is at an all-time high and nearly double from 10 years ago. Capital in the market is abundant, but not desperate as transactions remain below 2007 and 2015 highs. GDP growth could see pent up demand in 2019. Investors are holding assets for longer as there are minimal opportunities for CRE reinvestments. There is a record high of $191 billion in institutional capital that is available for investment, which is up 129% from $83 million in 2007. However, investors are being very selective as property fundamentals such as geography, property sub-type, tenant demand are key to value growth. Boston's urban hub is still prime and is outperforming the suburbs. The next markets poised for growth are Watertown, Quincy, and Allston as all have good public transportation access, retail amenities, and several major redevelopments that are planned or under construction.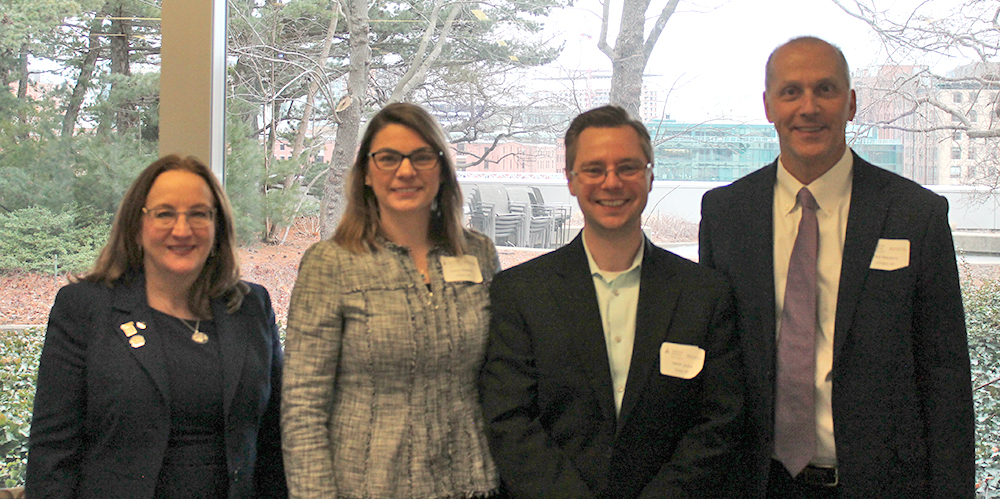 Natalizio stated that the financial health of lenders is very strong in New England. Construction lending in and around Boston is robust. Spreads are declining 225 - 175 basis points. The Federal Reserve raised interest rates five times in two years and currently stands at 2.25% to 2.5%. The Fed is suspending its previous plans to continue raising interest rates in 2019. Economic growth remains solid and the central bank expects growth to continue. In mid 2018 there were key changes to the widely unpopular rules relating to High Volatility Commercial Real Estate (HVCRE) loans, which impact lending practices with respect to acquisition, development and construction loans. With the changes to HVCRE, only capital equal to 15% of a real property's appraised "as complete" value is required to remain in the project, which is only required until the loan has been classified as a non-HVRE loan. This change alone relieves much of the dismay associated with HVCRE as borrowers can now make distributions as long as the 15% minimum equity rule continues to be classified.
Meczymor discussed single-family residential and condominium sales in Massachusetts that occurred in 2018. There is strong demand for residential sales in Mass. as the median sale price for single-family and condominiums reached a high mark in 2018 of $398,000 and $375,000, respectively. However, like the commercial real estate market there is a shortage of properties that are available for sale. Inventory for single-family residences and condominiums that are available for sale are at an all time low. In December 2018 there were 10,508 single-family properties for sale, which is drastically lower than the 38,666 single family residences that were available for sale in 2006. The same pattern can be seen for condominium inventory as 3,294 condominiums were available for sale in December 2018 as compared to 18,894 condominiums were available for sale in Mass. in 2006. Mass. desperately needs more single-family and condominium housing; however, the pipeline for new construction is low.
Also, congratulations to Paul Ambrose, MAI, Chris Stickney, MAI, Lisa Toback, MAI, and Deborah Ann Cerilli, SRA who were each presented their MAI or SRA designation certificates at the meeting.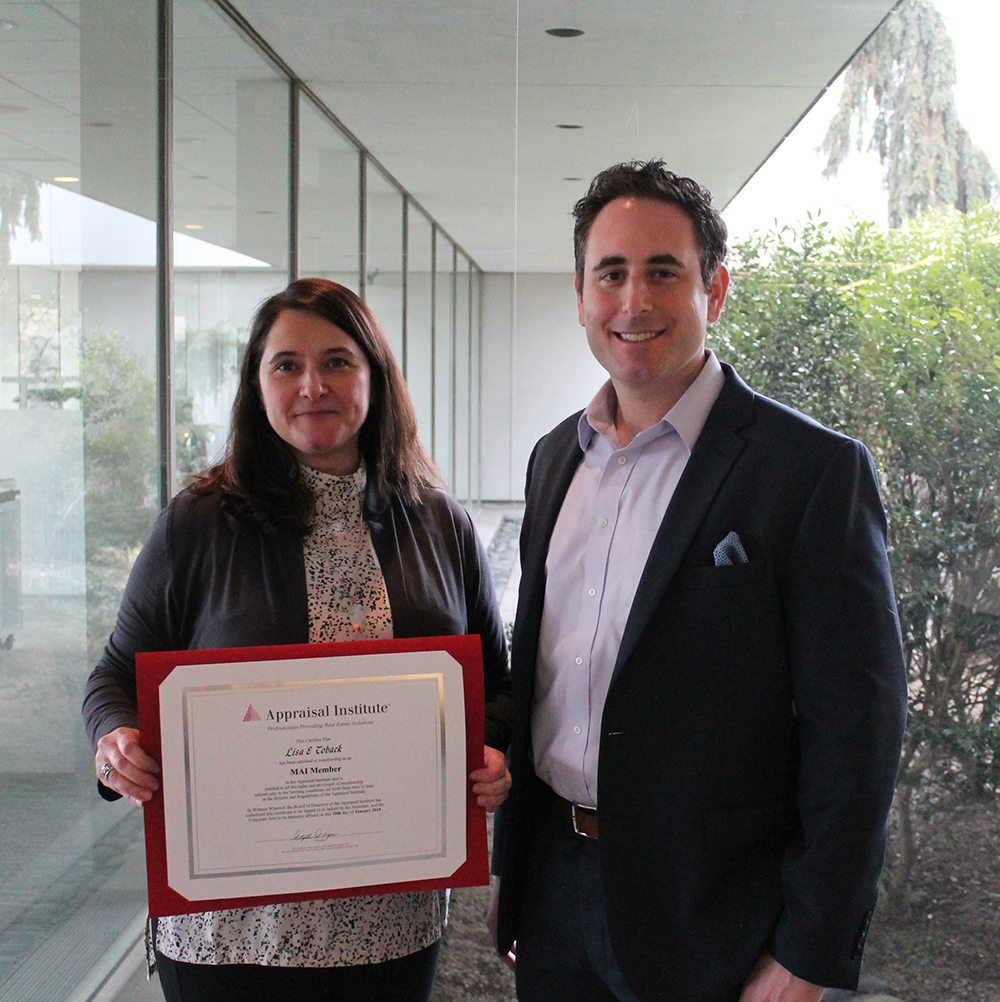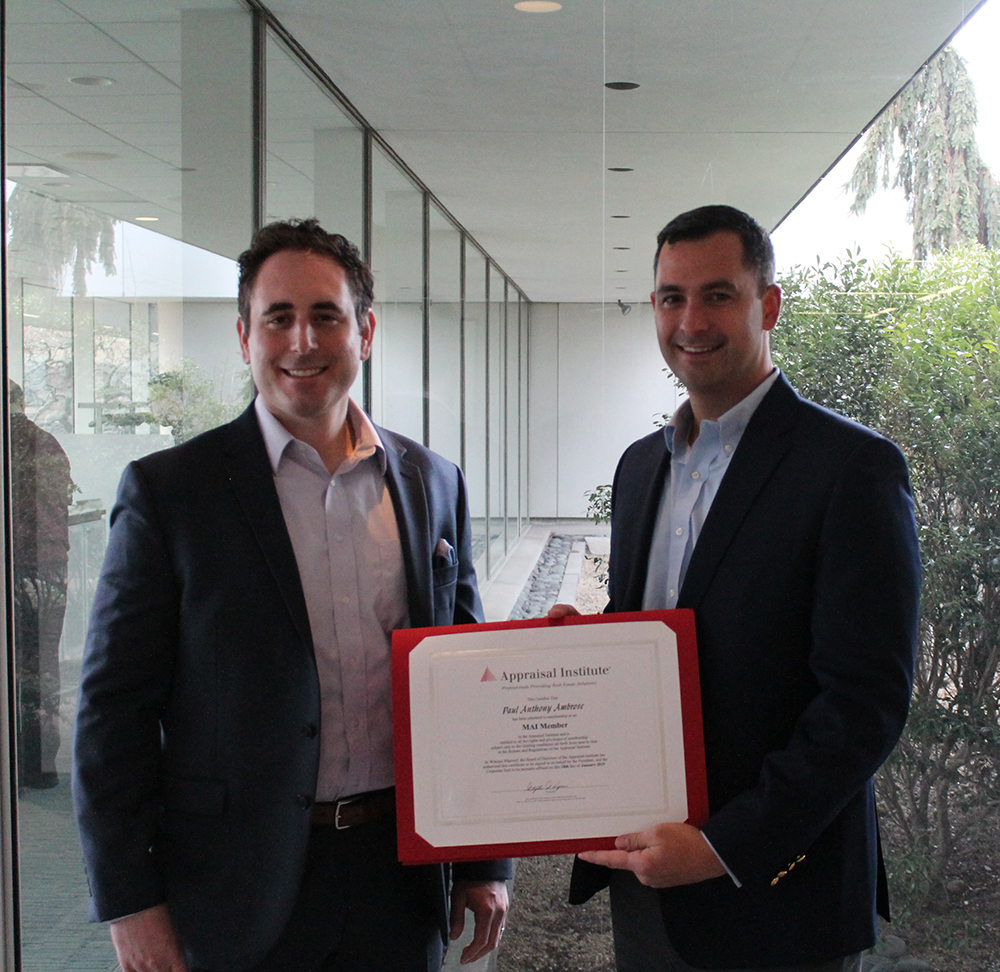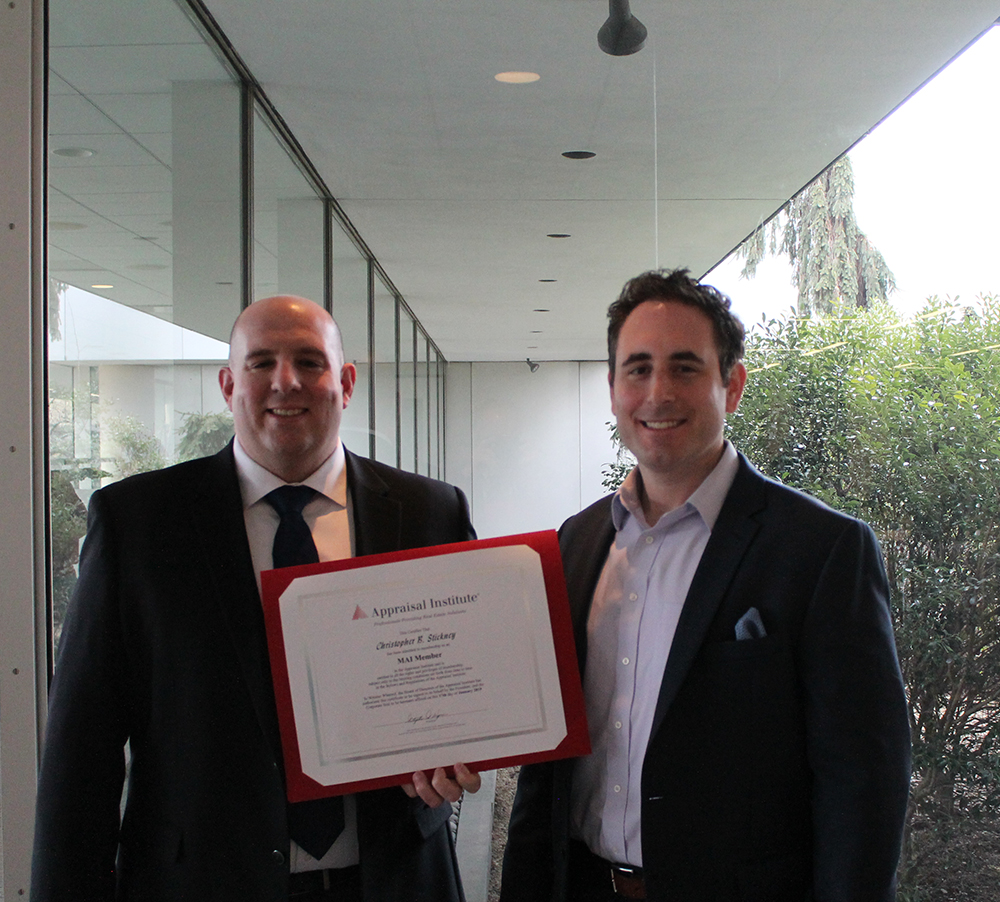 The Massachusetts and Rhode Island Chapter of the Appraisal Institute is gearing up for another strong year of educational offerings.
On April 4th in Woburn the chapter is hosting Case Studies in Appraising Green Residential Building. This program is being offered at a discounted price of $130 for AI professionals/$155 regular price.
On April 5th in Warwick the chapter is hosting Appraisal by Comparison.
The 2018/2019 USPAP will be offered on February 27th and March 13th.
All of the chapter's educational and social offerings can be found at www.massri-appraisalinstitute.org. The chapter offers a discount for early registration.
Greg Curtis, MAI, is the 2019 president of the Massachusetts and Rhode Island Chapter of The Appraisal Institute, and senior vice president, valuation & advisory at Newmark Knight Frank, Boston, Mass.