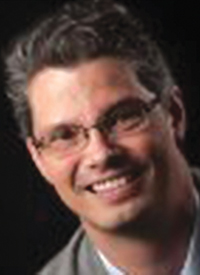 Kenneth Feyl, JD LaGrasse & Associates, Inc.
Time Tested
JD LaGrasse and Associates (JDL), is an established and growing architecture firm based at 1 Elm Square in Andover, Mass. which has a sterling reputation for providing high quality architecture and services to clients.  Founded over 30 years ago by Joe LaGrasse, a cooperative, team-driven approach has always been the cornerstone for meeting client needs.   Proven to be steadfast over the test of time the firm has maintained a nimble, aggressive posture by keeping up with technology advances to ensure that high-quality architectural fundamentals are provided with cutting edge tools to create efficiencies and value over the course of projects.
Ever-changing demands in lifestyle drive land and facility use trends.  To support these trends for our clients it requires JDL's client focused philosophy which relies on deep domain expertise, cross-discipline proficiency, team communication, innovation/quality and providing value to our clients. This formula has a long tradition of successfully driving value for our clients.
With 12 professionals, JDL brings a collective 120 years of domain expertise in multiple disciplines within the field of architecture.  Our relatively smaller size lets us have partner and senior-level professionals working directly with client projects for quick and decisive decision making during all phases of the project.  This direct access to senior staff during the project enables an efficient process which helps keep projects on track, costs on-budget and projects moving forward.
Cross-Discipline Resource Teams 
JDL utilizes a flexible-team staffing strategy to bring appropriate expert resources to each core project team as needed. This strategy enables Cross-Discipline teams to drive value over all phases of the project.  While the allotment of production staff for any project will vary during any particular development phase of project design, staff will remain consistent in terms of core resource needs for the project.  Using both consistency and flexibility in thoughtful balance creates a staffing team to meet changing needs during client projects.
JDL Team Member Areas of Expertise include:
• Land/site development & master planning
• Engineering Coordination (as it informs Design & Use)
• Creativity and innovation (interiors and new building design)
• Team leadership: communication emphasis
• Broad and deep domain expertise
• Code knowledge
• Construction management/onsite architect oversight
• Environmental responsibility experts
• Municipal/government interface
Innovation and Quality
These days, it's not enough to stay current with aesthetic trends, design and material developments along traditional industry norms.  Advancements in technology impact architecture with tools supporting the design and development of projects throughout the project management process.  Founder Joe LaGrasse notes, "Our commitment to creating value for our clients means we constantly stay on top of technology trends.  Where appropriate, we adapt new tools into our kit.  The industry is increasingly continuing its transitioning to Revit, providing 3-D images for clients for use in the permitting and planning phases and benefiting though efficiencies then in construction documentation." JDL provides in-house professional development training for domain experts to learn new tools so clients benefit from new technology advances in the field.
"The planning board approval process benefitted from the Revit renderings produced by JDL for our Hatters Point Condo project," said Larry Smith, managing director of Restoration Capital, a local real estate development firm.  "The 45 Unit phase II development needed the perspective renderings available through the Revit CAD technology to provide the graphics in order to allow the planning board to visualize the building development.  It also allowed the JDL design team to develop and present shadow studies to the planning board in an efficient and clear manner."
Proven Value
For retail and restaurant clients a cohesive look and feel that is consistent with their brand development is key. We listen to our clients to understand what the physical manifestation of their brand wants to be – from traditional forms to more cutting edge statement architecture.  As a firm JDL is not ego driven as we strive to meet the goals of our clients both aesthetically and financially.
"JD LaGrasse & Associates are our Boston-based architects. They have proven themselves to be accommodating and extremely dependable. They have given us great results." (Restaurants located in the Seaport & Fenway areas of Boston, as well as in LA and NY), said Nelson Baez, project director, ESQUARED HOSPITALITY.
The firm relies on a seamless and coordinated project process where development owners, tenant team and consultants integrate throughout design, development and construction.  From project conception through construction, project information flows freely between all team members creating a transparent, targeted and therefore efficient process.  Ingrained with our team members is the guiding principle of a commitment to a cooperative, team approach to projects. In our experience, this intentional and fostered collaborative approach builds and supports all team members making for a smooth, on time, on budget project that our clients expect and deserve.
At JDL we listen to our clients and we deliver – value and deliverables on time over the life of the project.
Kenneth Feyl, AIA  NCARB, is senior architect at JD LaGrasse & Associates, Inc., Andover, Mass.