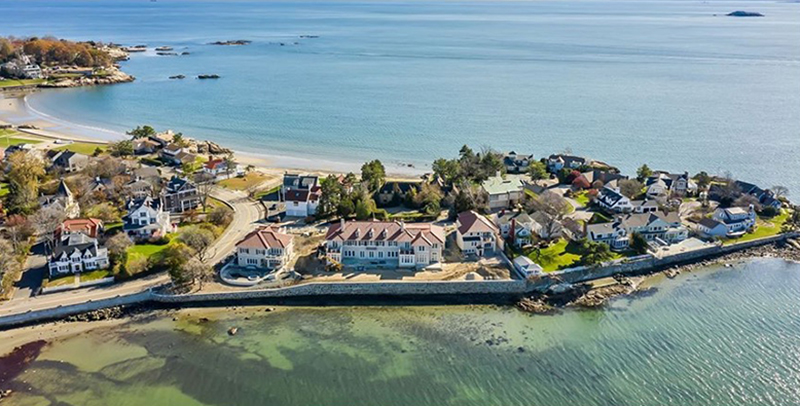 Swampscott, MA FinanceBoston has arranged senior debt financing for the construction of a six home development in the town on the North Shore of Boston.
"The financing was completed with a local bank who saw the potential for the project and understand the rarity of new construction homes on the Atlantic Ocean," said Brian Rooney of FinanceBoston. "As a resident of Swampscott myself, I'm proud to have played a small role in this project and am excited to see the final product. This developer has raised the bar with the level of finishes. Ocean Edge Estates is a truly breathtaking development."
FinanceBoston, a real estate capital advisory firm, provides real estate operators & developers with custom capital markets solutions for acquisitions, developments and refinances. Founded in 2004, FinanceBoston has earned a loyal client base that continuously relies on the firm's creative capital advisory solutions for both debt and equity needs.