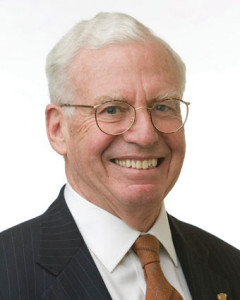 David Kirk, Kirk & Co.
Capital market turmoil and global terror and hostilities persist. And the noise and anger in the American primary from the nominees and the constituents are registering with audiences at large, both a revolt and revolting. Where will the 2016 election end…As most seek reconciliation on global and domestic issues, moderate job gains persist, personal income gains start, and inflation lifts. Find the way. Keep on trucking!
The moderate positive trends in jobs, income and inflation continue to favor economic fundamentals impacting commercial real estate performance and investment. However, the volatility in the capital markets is impacting commercial real estate returns and outlook. The broader capital markets continue to slosh about, agitated by repricing risks and changing outlook for economic growth. The Fed is once again considering an adjustment in Fed rates for member bank borrowings for the next Federal Open Markets Committee. The first rate increase was received favorably, technically. Still, the next rate adjustment will be similarly unprecedented in many respects.
The commercial real estate capital markets have been moving gradually throughout the last 18 to 24 months, much occurring during underwriting and impacting capital stack structure rather than rates. Because of current economic fundamentals, commercial real estate investment is broadening the appeal of the asset class both domestically and globally - a tailwind of sorts, a refuge from the volatility of the broader capital markets, a clear alternative. Domestic commercial real estate is vulnerable to idiosyncratic submarket supply risks and other economic events. Commercial real estate is subject to asset leverage and liquidity risks. Accordingly, commercial real estate markets will have soon record asset volatility as well.
Current economic events are more important today than even short term trends. I am attending a symposium at Stanford University in Palo Alto, Global Cities in an Era of Change. The counselors, the surveyors and Stanford have been planning this program for over two years. The headliner commentators include Sam Zell, Robert White (Capital Property Analytics), Michael Chertoff (former U.S. secretary of Homeland Security), among others. Developers Hines and architects Gensler will lead the professional practitioners. The development tours include the headquarters for Google, Airbnb, Twitter, LinkedIn, and Adobe. International members of the Counselors and London-based Surveyors and Stanford faculty will be joined by international urbanists. This symposium is about your city and the future context in which you will approach solutions to challenges in your community. Often better perspectives for change come from stepping back! The panels, presentations and discussions are the built environment of today and tomorrow and the treasure chest of core values in commercial real estate. I am going to Palo Alto!
David Kirk, CRE, MAI, FRICS, is principal and founder of Kirk & Company, Real Estate Counselors, Boston.