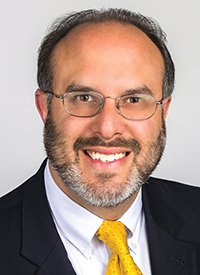 Stefan Pryor, State of Rhode Island
The Ocean State showed again that it is open for business and succeeding at attracting new companies this August. This time it was Finlays, a global leader in food manufacturing that announced a 93,000 s/f research and manufacturing facility at Quonset Business Park.  The announcement demonstrates that the new economic development tools created by Governor Raimondo and the General Assembly are spurring growth. It also proves that Quonset continues to be a key driver of job creation in Rhode Island. 
Finlays produces flavors for the food, beverage, and dairy industries. In 2014, Finlays purchased Autocrat, an iconic Rhode Island company based in Lincoln.  Phase 1 of this new project will include a 28,800 s/f research and development center and manufacturing plant.  Based on market demand, Phase 2 will include a 65,000 s/f full-scale manufacturing facility.  Finlays is expected to invest approximately $54 million in the project and hire as many as 73 full-time employees by 2019.
The Rhode Island Commerce Corporation used incentives from the Rebuild Rhode Island tax credit and Qualified Jobs Incentive programs to help attract Finlays to Rhode Island.  The state's investment of $1.9 million in incentives is projected to generate a net increase of approximately $4.2 million in tax revenues and a $15.3 million annual increase in the state's GDP after the completion of Phase 2.
"Rhode Island is open for business, and we are putting Rhode Islanders to work in high-skill, high-wage jobs," said Governor Gina Raimondo at the time of the announcement. "My top priority is growing our economy. We are using every tool in our toolbox to make Rhode Island a more attractive place for businesses to invest and expand."
The Quonset Development Corporation's (QDC) board of directors approved a 50-year lease with Finlays for 15.7 acres on August 16.  Modernized infrastructure and a predictable development process were two of the key factors in Finlays' decision to expand in Rhode Island. 
As is the case with all new leases at Quonset, Finlays will also receive discounts on its lease based on the term length and the employment and wages of the jobs created at the new facility.  At Quonset, the longer a tenant agrees to keep its business at the Park, the larger the discount available.   
The Quonset Business Park is already home to more than 200 companies, nearly 11,000 jobs, and one of the top 10 auto importers in North America.  Finlays' decision to build a new facility here is another important indication that companies want to move to and grow in Rhode Island.
This project has demonstrated the great collaboration between the Commerce Corporation and QDC. It also shows that Rhode Island's manufacturing sector is positioned for continued strength.  Finlays' investment is in an area that's particularly potent in Rhode Island – advanced, food-related manufacturing – and the company is bringing more middle-class jobs to the Ocean State.
"We continue to strive for excellence through our commitment to delivering innovative ingredients and unique solutions. This new investment will better position us as a global strategic partner, with increased speed to market in delivering unique, high-quality, customized food and beverage ingredients," said Steve Olyha, CEO of Finlay Extracts & Ingredients USA.
We are thrilled that Finlays has decided to expand its presence here in Rhode Island. Governor Raimondo, the Commerce Corporation, and the QDC are all committed to moving Rhode Island's economy forward and we thank all who helped make this project happen.
Stefan Pryor is the secretary of commerce for the State of Rhode Island.