Quincy, MA First Realty Management Corp. has been named the 2019 Accredited Management Organization (AMO) of the Year by the Boston Metropolitan Chapter of the Institute of Real Estate Management (IREM Boston) at the group's annual Awards Night at Granite Links Golf Club.
Chief operating officer Frank Cevetello and vice president Kathryn Holden accepted the award.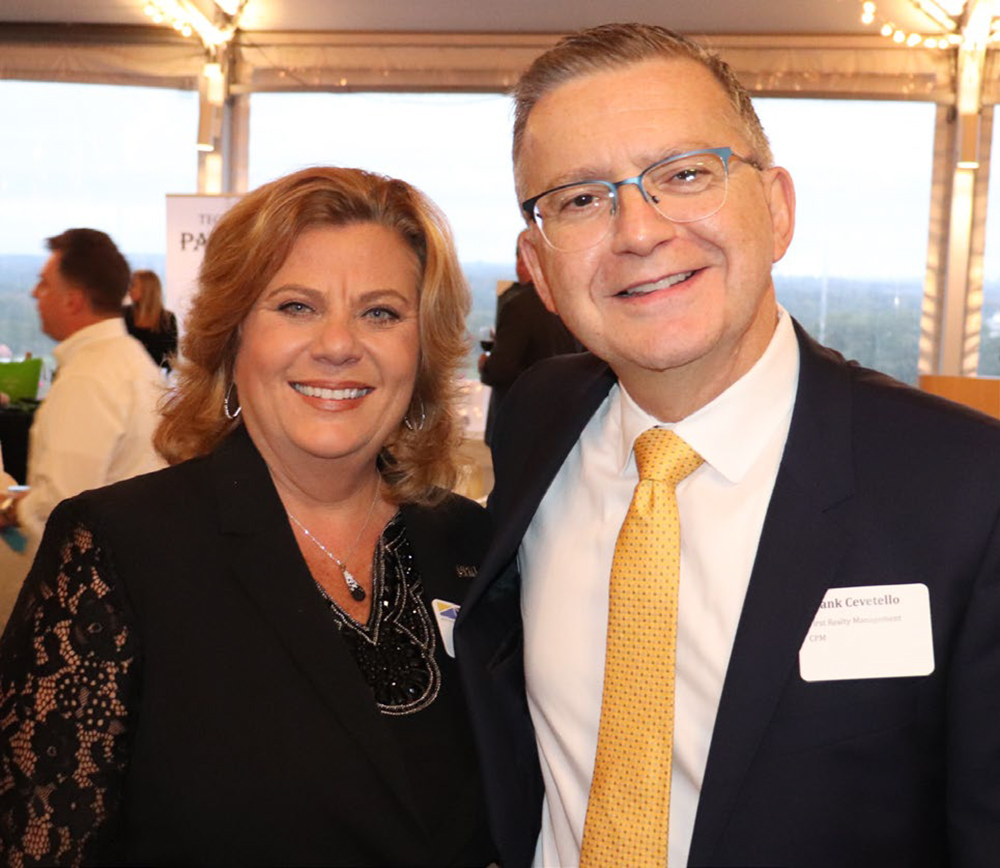 First Realty Management is a 66 year-old, privately-owned company with 7,500 residential apartment and condominium units under management at more than 85 properties throughout Mass., R.I. and N.H. The company also manages 722,000 s/f of commercial space. The portfolio includes communities that range from high rises to townhouses, luxury oceanfront communities to properties managed for community development corporations. The commercial properties under management range from office, to retail, to industrial, to mixed use. The company has a history of success in managing properties at all stages of the property life cycle from those under development to those that are well-established.
Headquartered in Boston, First Realty also has offices in Worcester and Providence. The firm first earned its AMO designation in 1982.
IREM created the AMO designation in 1945 as a method to establish and maintain public confidence in the honesty, integrity, professionalism, and overall abilities of property management firms. Included among 11 areas of focus is service to clients, contractual duties, accounting, ability to audit financial and business records, overall fiduciary responsibility, and compliance with laws and regulations.
According to IREM's national headquarters in Chicago, less than 2% of the 48,000 management firms doing business across the country, have earned the AMO designation. The Boston chapter that presented First Realty with this award is the largest of 90 regional IREM chapters across the country.
"We are grateful to those within the IREM Boston Chapter who nominated us for this award," Cevetello said. "It has special meaning and it is peer validation of the work we do, an achievement for which we as a company are proud."