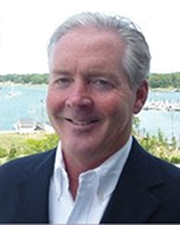 Boston, MA The Massachusetts Board of Real Estate Appraisers (MBREA) is saddened to note the death of William Russell, RA, a former MBREA Trustee and Officer.
In the early 1990s, Russell founded his own real estate appraisal business, Bostonian Appraisal. He was a trustee and vice president of the MBREA, and was next in line to become the president when his battle with Parkinson's began.
Russell's legacy, as a friend and an appraiser, is one to be proud of. The MBREA has received many comments from his colleagues about his professionalism and his congeniality.
He is survived by his loving wife of 32 years, Alice Burns Russell; his daughter, Danielle Russell and her husband, Tom DeFalco; his daughter, Jaime Russell; and many close family members and friends.
The MBREA extends their condolences to Bill's family.