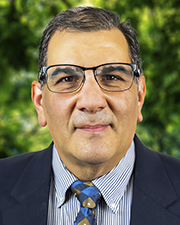 Danvers, MA According to Gienapp Architects, Frederick Gavriel has joined the firm as project manager/architect. Gavriel has over 37 years of design and construction experience including feasibility studies, programming, code reviews, schematic design, design development, construction bid/build documents, specifications, construction administration and project management.
Prior to joining Gienapp, Gavriel was a senior project manager and project architect with extensive field experience at several well-known firms working on a wide range of projects, including ones for the UMass. Lowell, Harvard University, Harvard Vanguard Medical Associates, Massachusetts Port Authority and Massachusetts Highway Department.
Gavriel is a registered architect in MA, a licensed Mass. construction supervisor, a Mass. certified public purchasing official (public contracting and design & construction contracting) and is OSHA 10-hour certified.
"All of us are glad to have Fred joining the team. His knowledge and background bring a valuable additional dimension to our projects," said Gienapp Architects principal, Dale Gienapp, AIA.
"As a project manager/architect, my role ranges from project oversight and design development to construction administration. I find it personally satisfying to see my projects go from an idea to being built, and to be able to say to my children, 'I designed that one.' I look forward to continuing building my legacy at Gienapp and to contributing to their continued success," said Gavriel.