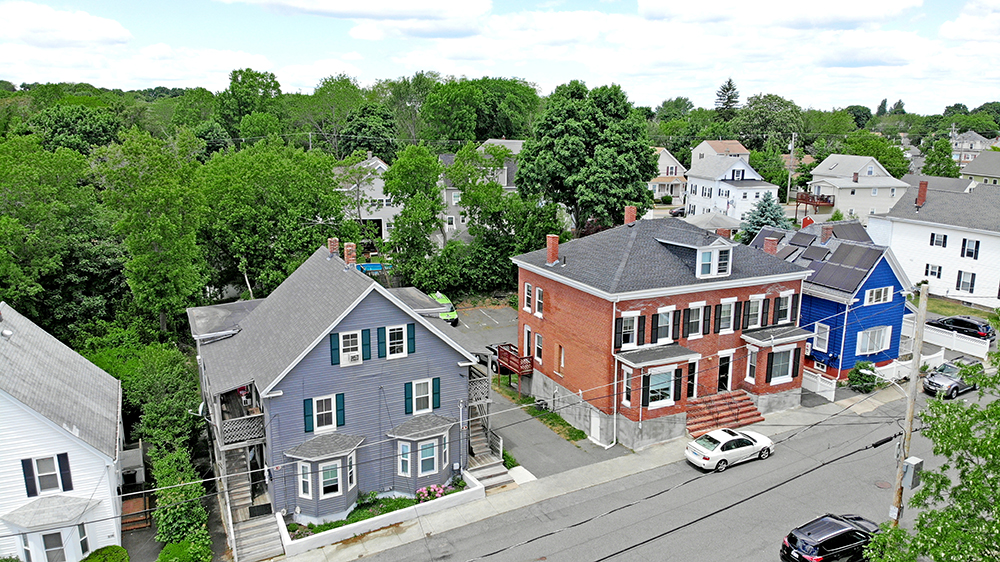 Peabody, MA Steve Girolamo of Horvath & Tremblay has successfully completed the sale of nine units situated at 17-19 & 21 Bowditch St. Girolamo exclusively represented the seller and procured the buyer to complete the transaction at a sale price of $1.91 million and $212,222 per unit.
17-19 & 21 Bowditch St. contains two apartment buildings with nine units in 6,474 s/f of living area on .3 acres. 17-19 Bowditch St. is a two-story, brick building containing four units consisting of two three-bedroom/one-bathroom units and two one-bedroom/one-bathroom units. 21 Bowditch St. is a three-story building containing five units consisting of four two-bedroom/one-bathroom units and one one-bedroom/one-bathroom unit.
The dynamic of the densely developed downtown real estate market offers limited opportunity for new supply, and historically strong demand for housing. Apartment demand in the area is driven by a diverse mix of families, white-collar professionals and blue-collar workers attracted by the access to area highways, convenience to Boston and proximity to north shore beaches. Located just 15 miles north of Boston, downtown offers convenient access to the city and all of the North Shore via nearby I-95, Rte. 128 and US Rte. 1. Public transportation is also accessible via several MBTA bus routes in downtown, the Logan Express Service on Rte. 1 and the commuter rail service to Boston's North Station in nearby Salem.