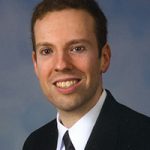 Todd Glaskin, Coldwell Banker Commercial NRT
Newton, MA Todd Glaskin and Gregg Leppo of Coldwell Banker Commercial NRT have completed the sale of The Chestnut Hill, a 28-unit multifamily building at 219 Commonwealth Ave., located 1/4 mile to the entrance to Boston College. The property sold for $9.2 million.
Coldwell Banker is thrilled with the process, their first experience with marketing through Real Capital Markets which allowed them to reach out to thousands of local, national and international buyers, having communications with over 1,300 buyers and well over 100 qualified showings leading to multiple competitive offers.
The 2017 market in the area continues to gain strength - through their unique process of spending time with buyers to identify their most desired assets, they are able to often match ideal buyers with new properties that come available.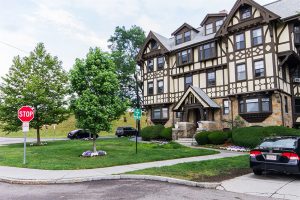 The Chestnut Hill, 219 Commonwealth Avenue - Newton, MA
They are seeing new buyers entering the market even as recently as this week at all levels of the market, having several properties go under agreement in the past several days in multiple asset classes. Properties they are working on include: a Brookline gut renovated 4-family delivered in "condo-quality" condition with parking in the mid $4 millions ideal as an investment or 1031 exchange; several retail strips/sites (some prime leased retail strips and others for owner-occupants) in Newton, Brookline, and Framingham from $2-4 million; office buildings South of Boston as well as North and West of Boston and in Springfield from $2.5 million up with strong cap rates; self-storage in Allston, and residential houses/development sites in Brookline, Newton, Lincoln/Lexington, as well as several new condo/townhouse and single family developments coming up. They have access to details on multiple luxury homes coming up from $2-90 million in the Brookline/Newton area and surrounding towns and are happy to discuss. This past year they were active in over $70 million of sales, ranging from retail strips in Newton and Boston, office buildings in Brookline, multi-family investments/developments in Newton, Brookline, Wellesley, Boston and Springfield (50+ units), a nursing home in Wayland and luxury homes in Brookline, Newton, Boston and Wayland.