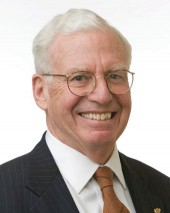 David Kirk, Kirk & Co.
The treasure chest of core commercial real estate assets, the American city, is undergoing transformation of sorts. The demographic dents and behavior burps are more dramatic than before. The technology cycles are shorter and more disruptive. The Counselors of Real Estate and the Royal Institute of Chartered Surveyors join with Stanford University to meet in Palo Alto March 30 to April 1 to reflect and project the Global City. Meanwhile back in Boston, the Boston Redevelopment Authority (BRA) is planning for the future of Boston, the first comprehensive master plan in decades, including uses and design, infrastructure, transportation, recreation, communication, education and healthcare, among other topical categories. And General Electric has formally announced the relocation of corporate headquarters to Boston just after deciding to launch Current the new GE energy division in Boston. The resonance is deafening.
First, the Symposium in Palo Alto. The Counselors, the Surveyors and Stanford have been planning this program for over two years. The headliner commentators include Sam Zell, Robert White (Capital Property Analytics), Michael Chertoff (former U.S. secretary of Homeland Security), among others. Developers Hines and architects Gensler will lead the professional practitioners. The development tours include the headquarters for Google, Airbnb, Twitter, LinkedIn, and Adobe. International members of the Counselors and London-based Surveyors and Stanford faculty will be joined by international urbanists. This Symposium is about your city and the future context in which you will approach solutions to challenges in your community.
Second, the BRA has been broadly criticized for lack of transparency, financial stewardship, and comprehensive planning, in spite of a $5 billion building boom that has set extraordinary records for construction volumes of all property types over the last five or so years. Mayor Marty Walsh has led an expansive and energetic response to this criticism since his election in 2014, won with a campaign promise of revamping the BRA. Getting in front of this parade of development, maintaining continuity and preparing for tomorrow, Boston will be doing well by doing good.
Third, in January Jeffrey Immelt, CEO of General Electric, announced relocation of GE's corporate headquarters to Boston. Earlier, GE announced the creation of Current, a new GE division consolidating and expanding all corporate activities in energy technology research, design and production to be located in the Boston area. Already leasing a new temporary location in the Seaport area, also known as the Innovation District, GE will be relocating the initial group of executives in August 2016.
Immelt confirmed GE wants to build something that makes a strong visual statement in the Seaport area. To amplify GE's shift away from finance and banking to high-tech industrial sector, he wanted to be near Boston's startup culture and its thick cluster of colleges and universities. Immelt said the relocation to Boston was more about being in the right ecosystem than tax issues in Conn. where GE has been for four decades or tax incentives in Mass., $150 million in property tax and infrastructure grants.
Global Cities in an Era of Change are the built environment of today and tomorrow and the treasure chest of core values in commercial real estate. I am going to Palo Alto!
David Kirk, CRE, MAI, FRICS, is principal & founder of Kirk & Company, Real Estate Counselors, Boston.