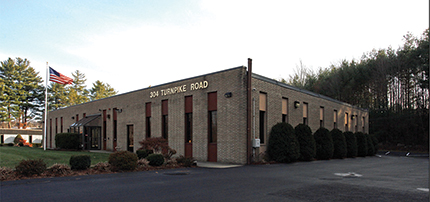 Southborough, MA Greater Boston Commercial Properties, Inc. brokered the sale of 304 Turnpike Rd.
The 8,880 s/f property is located on Rte. 9 west of 1-495 interchange.
Bret O'Brien of Greater Boston Commercial Props. represented the buyer.
The principals of Falco Investments, LLC purchased the property to relocate their business, Professional Fire Systems, Inc., from Hopkinton. Professional Fire Systems, Inc. is a fire sprinkler contractor that handles the coordination, engineering and full installation for all types of new construction projects. They also custom design and fit the sprinkler system as needed in commercial, residential, industrial, retail, or storage properties, as well as maintenance and inspections in all of New England.