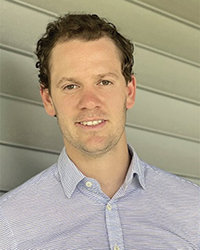 Westport, CT Nate Greenberg has joined Saugatuck Commercial Real Estate as an associate. Greenberg spent four years in London working for the McArthurGlen Group, the largest operator/developer of outlet malls in Europe. As part of the asset management team, Greenberg leased space among 25 shopping centers across nine different countries throughout Europe. Building strong relationships with the top 50 brands among the portfolio, he worked with Nike, Adidas, Puma and the VF Group among others, on leasing strategies and asset managing existing store fleets. Greenberg's experience also includes assisting with project and construction management on residential and commercial projects.
Greenbergwill be assisting the team in identifying and representing tenants and landlords while contributing to the team's ability to unlock off-market opportunities and properties.
Penny Wickey, principal of SCRE, feels that Greenberg will successfully leverage his retail experience and broad-based industry expertise. "In a few short months, Nate has already proven his value by sourcing news clients and opportunities," said Penny.
SCRE is a full-service commercial real estate brokerage company.