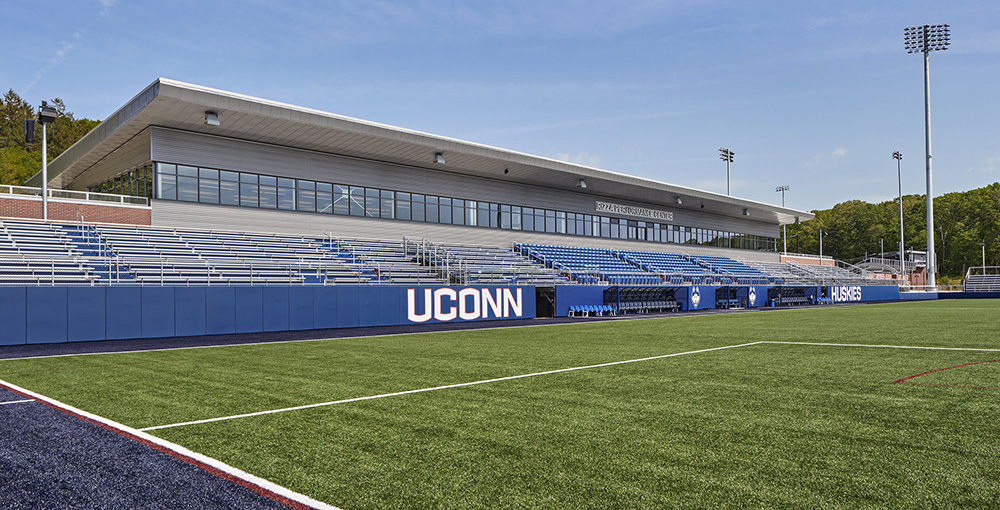 Storrs, CT Wayne J. Griffin Electric, Inc. (Griffin Electric), a leading electrical subcontractor throughout New England and the Southeast for over four decades, completed work on UConn's Athletic District Development. Spanning 23 acres, the project involved renovations to some of the aging facilities on campus, specifically for the Division I soccer, baseball, softball, and lacrosse programs.
Each of these athletic programs received new playing field surfaces and accompanying seating. Additionally, this project involved the construction of a new 54,000 s/f Performance Center, which houses concessions, locker rooms, areas for weight training and sports medicine, and administrative office space.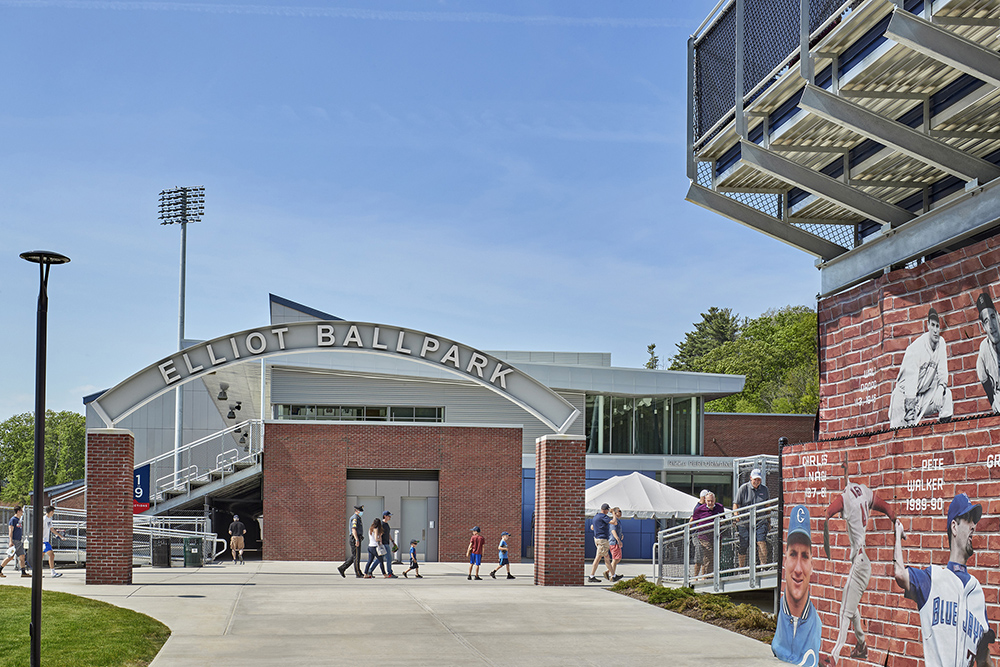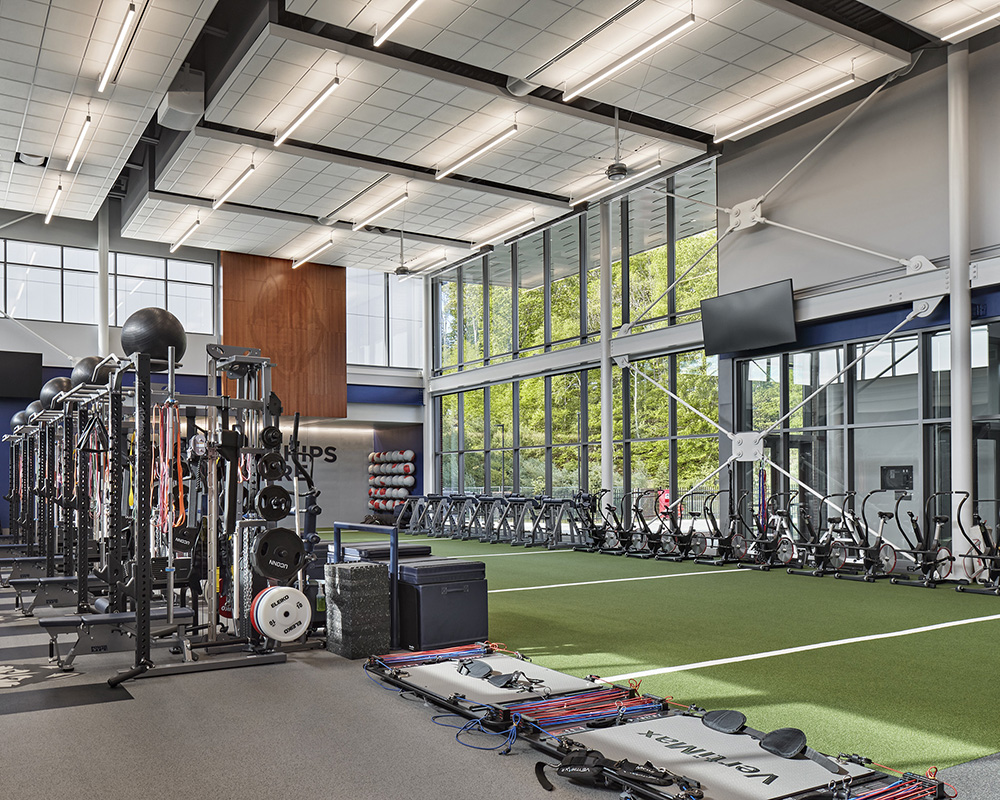 Griffin Electric's on-site services included the installation of new medium-voltage transformers, low-voltage switchgear, panelboards and related distribution. Griffin was also responsible for the installation of new building and remote building branch lighting and power, low voltage systems including telecom, security and access control systems. The Griffin team, along with its project partners, installed wiring for the new stadium lighting including foundations, poles, light racks, and controllers.
Daniel O'Connell's Sons managed the project, working with Newman Architects and electrical engineering firm BVH Integrated Services.