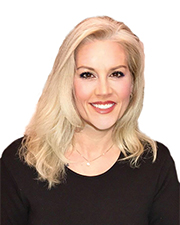 Boston, MA According to Nickerson Real Estate Partners, Deborah Griffin has returned to Nickerson Companies as the director of operations. As the director of operations, Griffin will use her many varied years of experience in the real estate industry to oversee development-based sales operations, on-site transitional management at new construction projects, property management and lease-ups, as well as assist in developing various budgetary needs for multiple aspects of property development and management.
"I'm thrilled to rejoin the Nickerson team as the Nickerson family of companies continues to grow and be a demonstrated market leader in the Boston real estate industry. We are proud to be adding our featured transitional management services for developers together with more traditional development based sales, property management and leasing management to our menu of available services for our clients," said Griffin. "The opportunity to be part of a high profile and award-winning team here in Boston is both exciting and demanding. The pace at which we execute and deliver for our clients echoes the rhythm of the city itself."
Lisa Nickerson, founder and CEO, said, "We are thrilled to have Debbi rejoin our team. She brings tremendous leadership and experience that will allow our company to continue the growth we've enjoyed over the last few years."
Prior to rejoining the Nickerson team, Griffin previously held positions with Peabody Properties Inc. (PPI), Avalon Bay Communities and Nickerson People Relations (Nickerson PR). While with these companies, she oversaw property management of luxury rental and condominium communities, directorship of residential sales sites and sales teams, rentals and lease-ups, budgets, branding and marketing.
Griffin's most significant accomplishments include successfully managing the rehabilitation of 800 occupied units at Avalon Bay Communities at the Prudential Center and additionally served as Community Manager at Avalon Bay Communities property, Avalon Ledges, where she oversaw new construction and lease-up of the over 300-unit community. She also served as the Senior Project Manager at PPI for the redevelopment, new construction and sales of The Waterworks at Chestnut Hill, the award-winning condominium residences. She brings a wealth of industry knowledge and experience acumen to the ever-changing Boston real estate market trends and beyond.
Griffin has a Bachelor of Arts degree in English from Saint Michael's College, and has been a licensed Massachusetts real estate sales person since 2006. In her spare time, she enjoys hiking the White Mountains, triathlon, the beach, and spending time with her family. In 2017, she spent 5 ½ months hiking 1700 miles of the Appalachian Trail as a fundraiser for The Alzheimer's Association to honor the memory of both her parents.
Griffin is a member of the Urban Land Institute (ULI), the Urban Women's Leadership Institute (WLI), the South Shore Women's Council of Realtors, the South Shore Chamber of Commerce, the Greater Boston Real Estate Board, CREW, formerly known as New England Women in Real Estate (NEWIRE) and the Community Associations Institute (CAI).