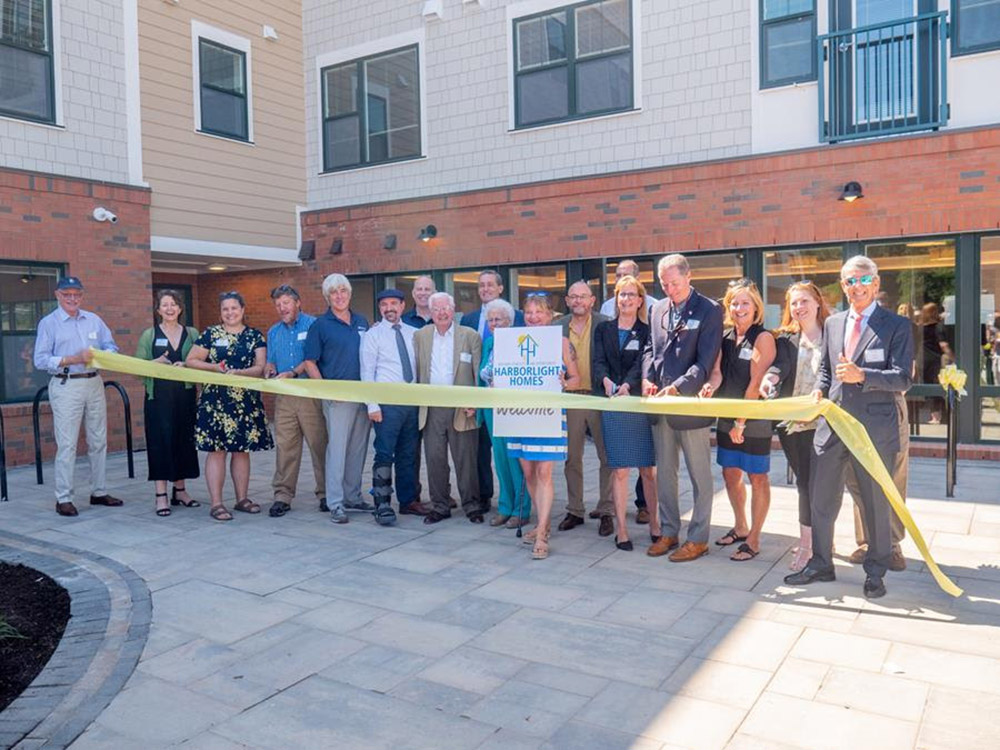 Beverly, MA Groom Construction, Co., Inc. has completed the construction of phase one of Anchor Point which consists of 38 affordable housing units.
Developed by Harborlight Homes (formerly Harborlight Community Partners) and designed by SV Design, this new housing community located at 108 Sohier Rd., held a grand opening ceremony on July 29th.
"Communities that combine quality living with on-site skilled services are a focus for our company and something that we hope to develop more of in the future," said David Groom, principal at Groom Construction. "We are proud to partner once again with Harborlight and the SV Design team on such an impactful project for our community."
Over 600 applications were received for the 38 units in this new affordable community; occupancy was determined via housing lottery conducted by Harborlight in accordance with Fair Housing policy.
Under construction for the past year (and in development for more than five years), this celebration marked the completion of Phase 1, 38 affordable apartment homes on an innovative, five-acre development serving essential workers and their families, as well as families affected by homelessness. Phase 2, expected to begin in 2023, will add an additional 39 homes.