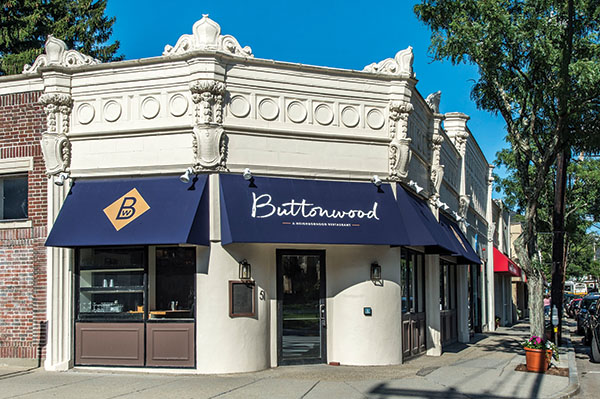 Newton, MA Ten months after a kitchen fire shuttered Buttonwood Restaurant, located at 51 Lincoln St. in Newton Highlands, the eatery has re-opened with new additions to its menu and cheers from its patrons.
Co-owners Shane Smyth and chef David Punch are delighted to be back up and running after an electrical fire on May 29, 2018 damaged the kitchen and caused smoke and water damage throughout much of the restaurant.
"The neighborhood response to our reopening has been amazing, and we are truly grateful for their support after a tough 10 months," said Smyth.
Buttonwood leases its building at 51 Lincoln St. from The Hamilton Company, headquartered in Allston. Hamilton purchased 43-51 Lincoln St. in 2007 for $6.5 million.
Neal Campbell, senior property manager for The Hamilton Co., which worked with the insurance company and oversaw the Buttonwood renovations, said the fire caused $275,000 in damages.
Hamilton hired T&C Construction as general contractors to perform the renovations. Campbell said the $275,000 was used to totally renovate the kitchen and bathrooms, as well as for new mechanical and HVAC equipment, paint and finish.