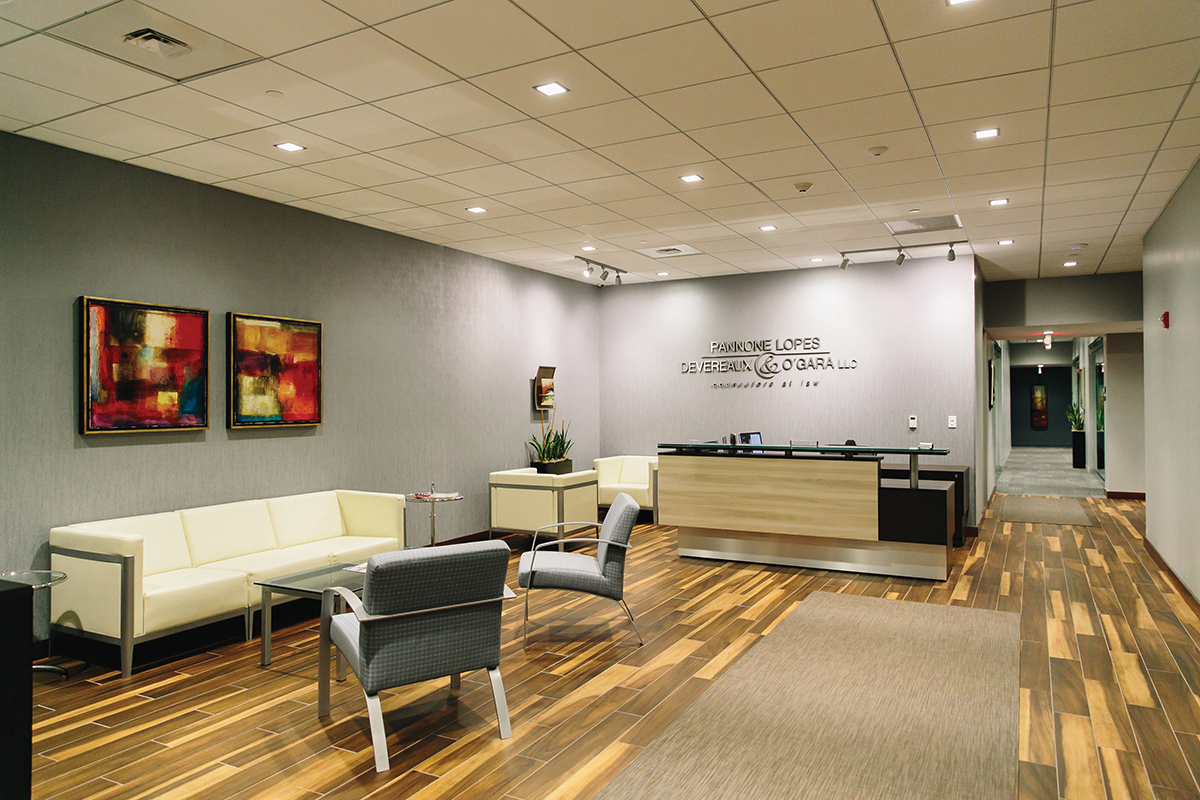 Johnston, RI According to Hobbs Brook Management LLC, a commercial property management and development firm specializing in leasing, construction and development of class A office space, prominent New England and Florida law firm, Pannone Lopes Devereaux & O'Gara LLC (PLDO), has signed a multi-year lease for 20,620 s/f at its Northwoods Office Park at 1301 Atwood Ave.
PLDO chose Northwoods for its campus environment, technology capabilities and professional services accommodations, such as its multipurpose facility and dining area.
Designed by Bisbono and Associates, the suite features an office floor plan with over 40 offices, several large conference rooms and a board room for client and employee meetings and events.
"Northwoods offers the conveniences and amenities we sought to provide to our clients and employees. Its campus environment, free parking and onsite catering and dining services are tremendous draws for our busy team of attorneys and staff," said David Sweet, chief operations officer at PLDO.
"We are thrilled to welcome Pannone Lopes Devereaux & O'Gara to our Northwoods campus, and we look forward to building a successful relationship with the firm," said Patricia Holland, real estate manager in Hobbs Brook Management's leasing division.
Peter Hayes and Matt Fair of Cushman & Wakefield | Hayes & Sherry handled the lease for Hobbs Brook Management. PLDO was represented by Hayes.