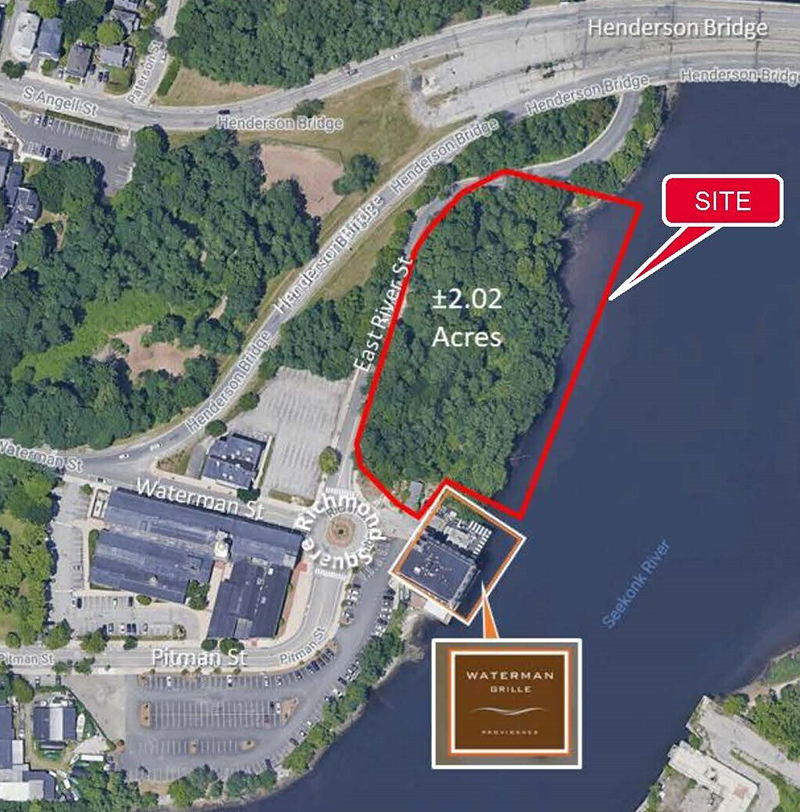 Providence, RI Hayes & Sherry, a Cushman & Wakefield alliance member, has closed on the $2.3 million sale of 27 East River St., a waterfront property on the capital city's East Side. The more than two-acre site is planned for a residential development by the buyer.
The land was sold by RS Acquisitions, LLC and purchased by 27 East River, LLC. Bill Greene, a partner of Hayes & Sherry represented the seller. Matthew Fair, a fellow partner at Hayes & Sherry, represented the buyer on behalf of the firm.
"It is not every day that an undeveloped piece of land like this becomes available in the city, let alone one on the water with such dramatic views," said Greene. "To no one's surprise, the interest in the property was significant."
Added Fair, "I am thrilled to have been able to secure this development site for my client amongst fierce competition. They have a distinct, exciting vision and we look forward to their project advancing what already is a thriving area with tremendous nearby amenities."
In addition to its proximity to the Seekonk River, the site offers direct access to the East Bay Bike Path. It is adjacent to the revered Waterman Grille and close to an exceptional mix of nearby retail and food service tenants, including Red Stripe, Lululemon, Whole Foods, Pasta Beach, Haruki, Bottles Fine Wine, and more.