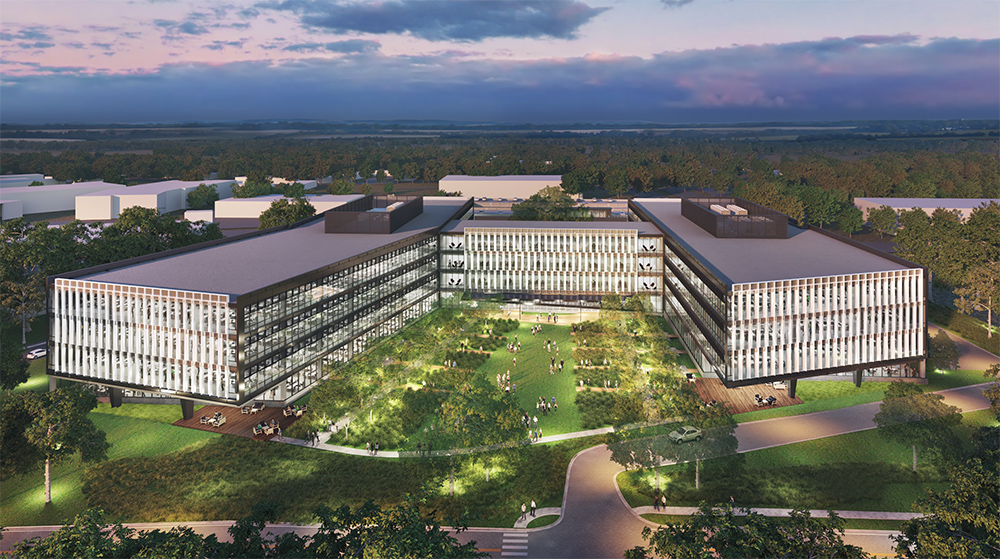 Waltham, MA Hobbs Brook Management LLC (HBM) has been granted a special permit by Waltham City Council to build a new four-story 507,000 s/f class A office building with a new parking garage within the Hobbs Brook Office Park. Anticipating completion in 2021, the new building will be the largest contiguous class A office building constructed along the Rte. 128 "technology belt" in the state and will feature office and/or research laboratory space.
The site, located off Rte. 128, will allow HBM to create a more dynamic office environment while offering access to both the North and South bound directions on Rte. 128. The new building at 225 Wyman St. will be designed to meet LEED Silver certification and it will offer a full amenity package, with covered and surface parking at a ratio of 3.5/1,000 s/f.
The project is slated to begin by the end of this year. HBM will manage the facility and oversee the construction. Gensler Architects has been named the architect, and Charles Batchelder, managing director of Wyman Street Advisors, has been named the exclusive leasing agent.
"We want to thank the Waltham city council for this special permit to move ahead with construction of our newest Class office building," said Alex Tadmoury, interim president and CEO of HBM. "Hobbs Brook Management has been developing and managing class A office buildings in Waltham since 1954. This building represents our 16th building in Waltham and brings the total square footage under our long-term ownership in the city to over 2.5 million s/f."