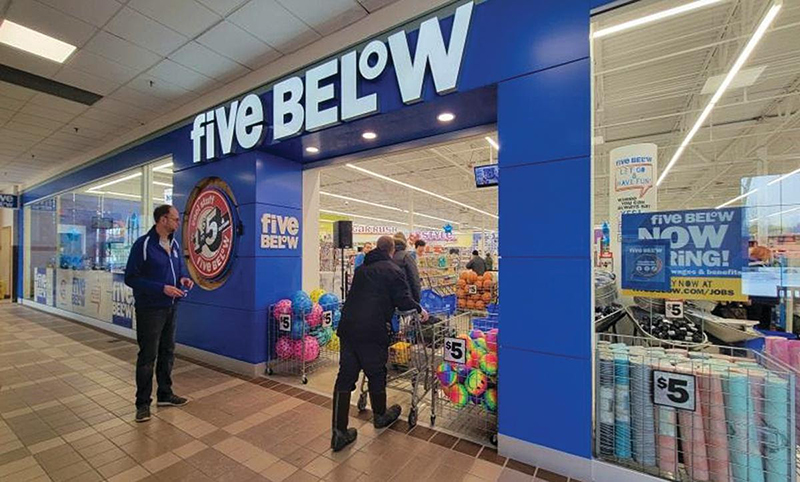 Berlin, VT Heidenberg Properties Group has rebranded what was formerly the Berlin Mall as the Central Vermont Marketplace. The name change is a part of the property's transition from a traditional mall into a mixed-use town center. This new era began in June 2022 with the opening of Chestnut Place, a 98-unit assisted and independent living senior facility, marking the first time that the property has been used for residential purposes.
Now, the New Jersey-based developer is adding two new top-tier retailers to the property, totaling almost 60,000 s/f and further creating a dynamic center where Central Vermont residents can shop, workout and live. In February 2023, variety store Five Below opened its doors at the Central Vermont Marketplace. Berlin is Five Below's first location in the state of Vermont. In late April, Five Below was joined by Hobby Lobby, which not only took over the former JC Penney 34,000 s/f anchor, but also expanded into nearly 16,000 s/f of consecutive in-line tenant spaces.
In addition to the new tenants, Heidenberg Properties made enhancements to the Marketplace's internal common areas, parking lot and signage. The parking areas and drive aisles have way-finding banners, tenants are advertised on bold directories, and there are communal tables for customers to enjoy while shopping. The most striking aspect is the Marketplace's new art wall titled Meeting in Town which is 8 ft. tall by 96 ft. long and features the commissioned work of local artist Hannah Morris.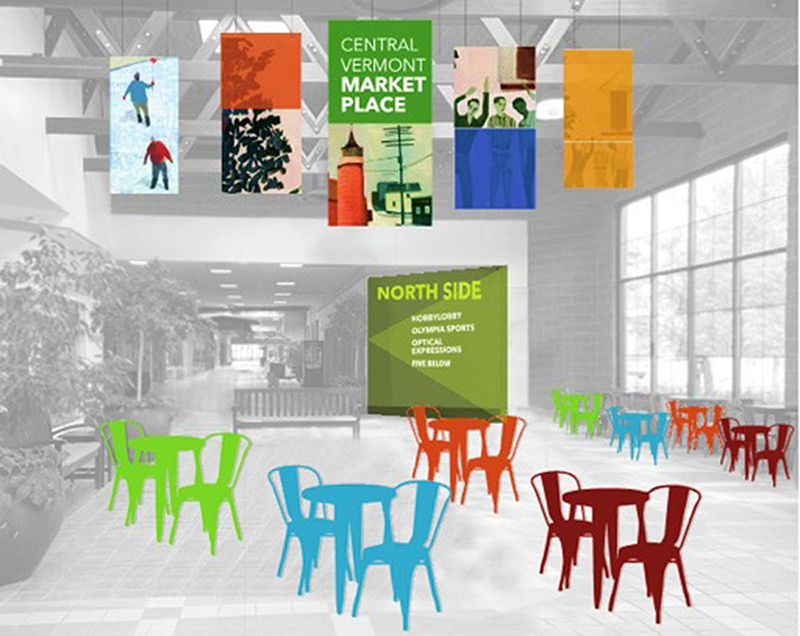 Heidenberg Properties already has plans underway to add to the mix of uses at the Central Vermont Marketplace. In early 2022, the developer obtained local approval for two projects. The first is a partnership with Barre-based affordable housing developer Downstreet Housing & Community Development to add 30 additional residential units at the property. The second is a stand-alone, drive-thru Starbucks to be located adjacent to Rte. 62. In addition, the town is in the early stages of relocating its offices to a site adjacent to the Central Vermont Marketplace.
Ken Simon, Heidenberg Properties' VP of Real Estate said, "We are incredibly proud to usher in this new era of the Central Vermont Marketplace. By adding a residential use as well as two of the top names in retailing today – Five Below and Hobby Lobby – this property is well-positioned to achieve its goal of truly becoming a new town center."