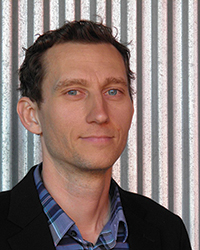 Boston, MA Rob Hnasko, CTS, DMC-D has joined e3i Engineers, Inc. as senior technology consultant. In this role, Hnasko will work within the technology consulting group to provide custom-tailored audiovisual, security, and telecommunications solutions. Using technological advancement, Hnasko integrates innovative systems to help business improve communications and security while educating clients on how to continue processes and maintenance.
"Our clients rely on us to integrate the right systems to keep their operations running smoothly and securely. Rob's intense audiovisual background combined with his expertise in building and data security gives us a great competitive advantage and brings more depth to the e3i team," said Ron Hayduk, director of e3i's technology consulting group. "His passion for innovation and forward-thinking nature helps him stay ahead of the ever-changing technology curve and actually allows him to forecast the right technological solutions that don't yet exist for our clients. I can't wait to see him and our clients thrive!"
Hnasko's extensive experience spans the healthcare, hospitality, retail, corporate, and higher education sectors. He is currently working on several projects to improve communication and technology with Dana Farber Cancer Institute and Massachusetts General Hospital. He received a Bachelor of Science in Electromechanical Engineering from Wentworth Institute of Technology. Hnasko is a Certified Technology Specialist and is a Crestron Digital Media Certified Designer.